Berlin: no new evidence to support half-marathon attack fear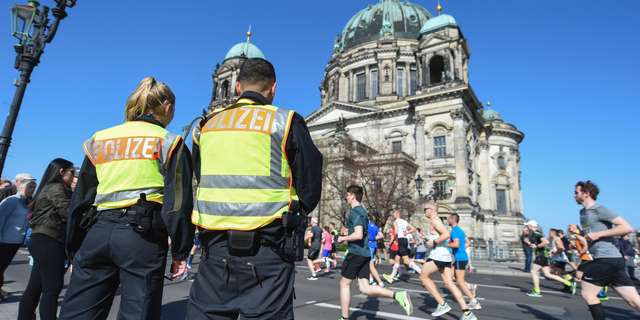 BERLIN – Berlin police say they've found no new evidence to support suspicions that six people detained over concerns about a possible attack on the city's half-marathon planned to hit the race.
Police spokesman Michael Maasz said Monday that authorities have yet to decide whether to have the six brought before a judge to be held in custody, but since there are "no new results" it appears they likely won't be.
The six were detained Sunday, the day of the race, and daily Die Welt reported police foiled a plot to attack race spectators and participants with knives.
Police said later Sunday they had received vague indications of a possible attack plot and had taken action because of a generally high threat level, but had no "concrete indications" an attack was planned.