Belgium urged to break EU-Canada trade deadlock by Monday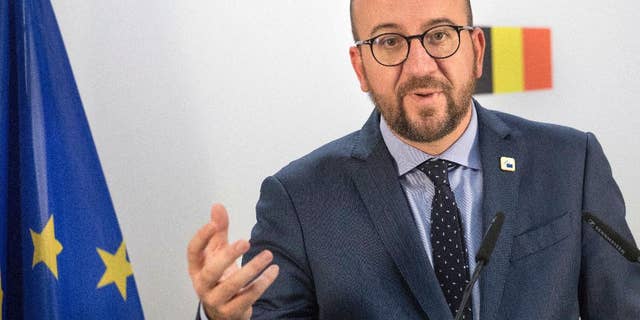 BRUSSELS – Sources say that if Belgium cannot break a deadlock over the European Union's landmark free deal with Canada by Monday night, EU leaders will consider canceling a signing ceremony scheduled for later in the week.
Two officials with knowledge of the negotiations said Sunday that EU leaders plan to have telephone talks with Canadian Prime Minister Justin Trudeau about canceling the Thursday summit if Belgium's support for the deal isn't secured by the deadline.
The officials asked to remain anonymous because of the sensitivity of the talks
The deal needs unanimity among the 28 EU nations, and Belgium needs unanimity among its regions. The francophone region of Wallonia, population 3.5 million, has been the lone holdout and refused to approve the trade pact.