Belgian legislators refine text recognizing Palestinian state; government holds off on timing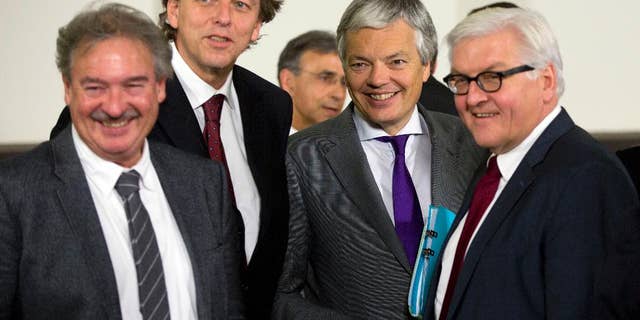 BRUSSELS – Belgian legislators are working on a resolution to recognize a Palestinian state but the government says any timing to proceed will depend on European Union action.
Belgian Foreign Minister Didier Reynders said he first will push for a new EU initiative to bring Israel and the Palestinian authorities back to the negotiating table to reinvigorate the peace process.
Belgian legislators are completing work on a text and it was still unclear when the resolution would be tabled, said an official from a leading coalition party, who spoke on condition of anonymity because the process was continuing.
On Tuesday, France's lower house already voted to urge the government to recognize a Palestinian state. On Oct. 30, Sweden became the first western European nation to recognize Palestinian statehood.