Belarus sets presidential election for Oct. 11, opposition split on whether to take part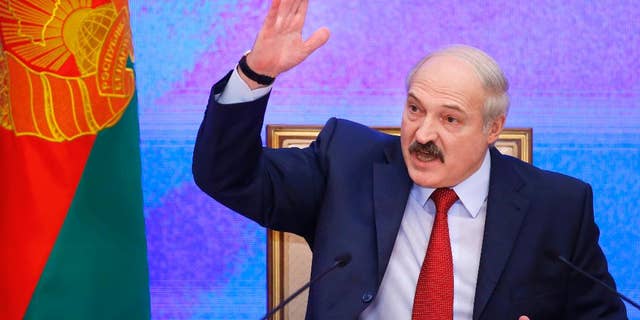 MINSK, Belarus – The parliament of Belarus has set the next presidential election for Oct. 11, about a month earlier than originally planned.
Tuesday's decision intensified a debate among opposition parties on whether to put forward candidates for an election all but certain to be won by Alexander Lukashenko, who has ruled the former Soviet republic with an iron grip since 1994.
After Lukashenko won a fourth term in 2010 with what election officials said was 80 percent of the vote, mass protests broke out on the streets of Minsk, the capital. They were violently broken up by police, who arrested hundreds of protesters and seven of the nine candidates that ran against Lukashenko. Two of the candidates were later sent to prison, where one still remains.