Barbosa and Pacers Await Next Test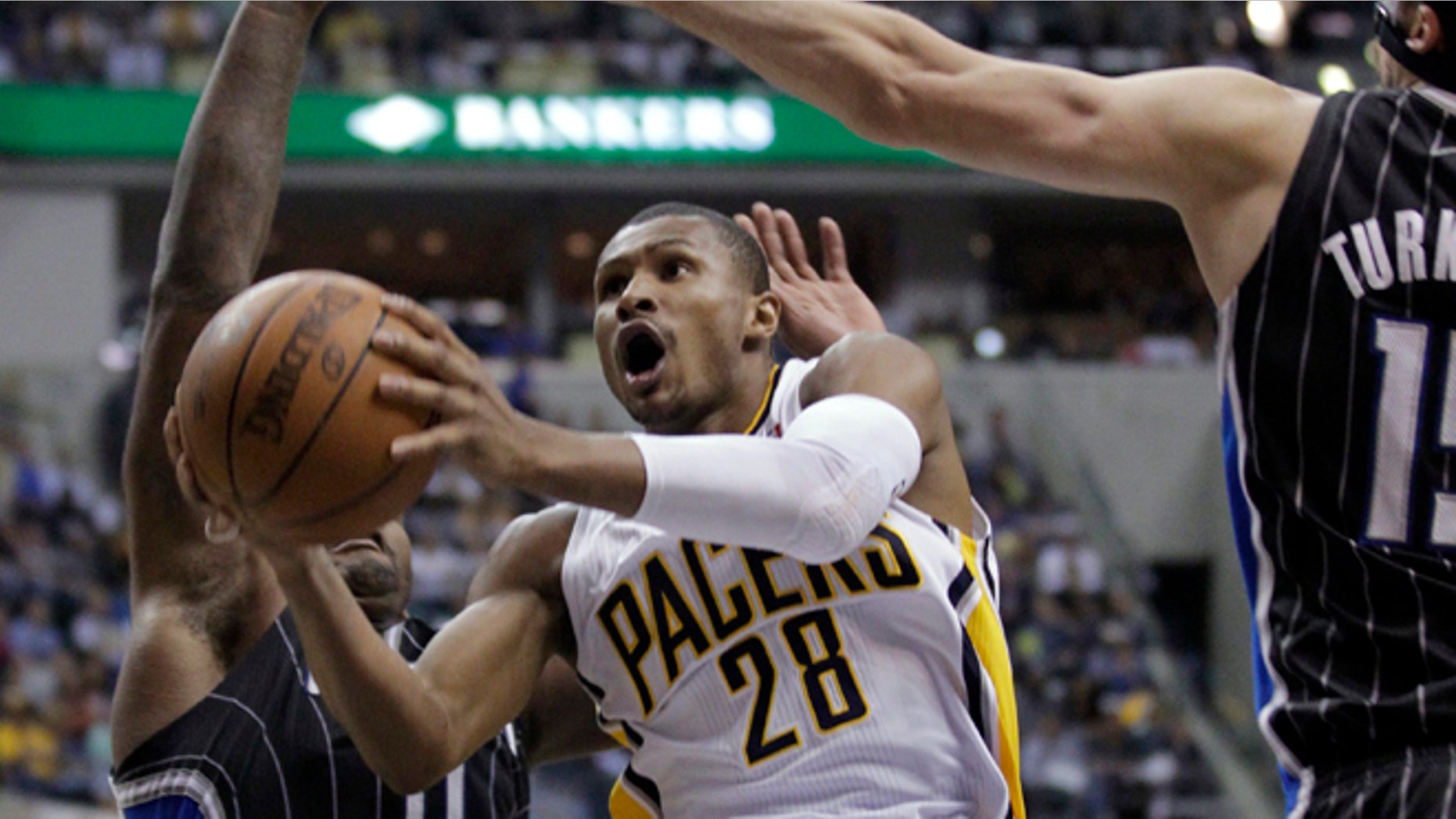 From the outset of the series against Orlando, Leandro Barbosa knew it wouldn't be easy beating the Magic even with Dwight Howard out.

The Magic gave Barbosa's Pacers something to think about with their Game 1 victory.
Glen Davis, Howard's replacement who gave Indiana fits through the series averaging 19 points and 9.2 rebounds, shouted at the home Indiana crowd, "Y'all look real stunned", as he headed towards the locker room and even coach Stan Van Gundy got into the mix, joking before that game that his team losing in five games was the best prediction he heard.

The Pacers had the last laugh and ended the Magic's tricks.

Still it wasn't as easy as many would have thought even with Indiana winning four straight to clinch its first playoff series win since 2005 when they beat Boston in the first round.

Indiana squandered a 19-point lead in Game 4 but survived with a 101-99 overtime victory on Saturday to take a 3-1 lead.

They trailed 71-69 in the end of the third quarter last night but ran them out of the gym, outscoring the Magic 36-16 in the final quarter and ending Orlando's postseason in Game 5, just the way Van Gundy joked he heard it would happen.

Credit Barbosa, a playoff veteran who's given the Pacers what they've asked after he was acquired from Toronto, for making a key steal and a layup that gave Indiana an 87-80 lead with 6:49 and made the Magic call a timeout. Indiana coasted and never looked back.

So now  instead of looking at what would have been sixth game on the road, the Pacers should be rooting for the New York Knicks to take Miami the distance as they sit at home resting, awaiting their next opponent after their second consecutive trip back to the playoffs, having missed out on the playoffs during the previous five seasons.

Pacers fans let it be known last night who they'd like to face as they chanted "Beat the Heat" in the last minute of the game.

Miami holds a 3-1 lead over the Knicks and during the season won the series against the Pacers, 3-1 with two of those down in South Beach.

Be careful what you wish for. They clearly don't resemble in any way the Orlando team you just ended taking the Magic out of.
Adry Torres, who has covered MLB, NFL, NBA and NCAA basketball games and related events, is a regular contributor to Fox News Latino. He can be reached at elpiloto137@gmail.com or follow him on Twitter: @adrytorresnyc
Follow us on twitter.com/foxnewslatino
Like us at facebook.com/foxnewslatino