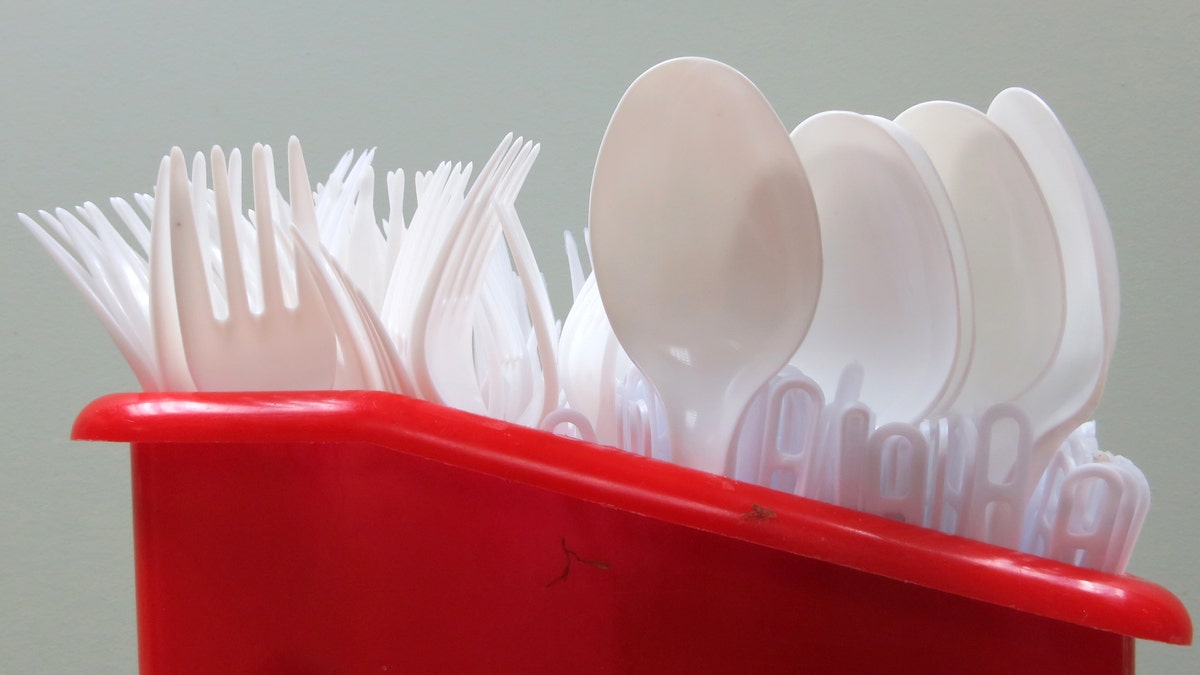 Don't bring a sword to a plastic fork fight.
A sword-wielding man in Scotland whose robbery at a fast food joint was foiled by a plastic-fork-wielding woman will be seeing a lot of plastic spoons because he was sentenced Thursday to four years in jail.
WOMAN SURVIVES MARYLAND'S FIRST BEAR ATTACK IN DECADES
The BBC reported that 20-year-old Arthur Rennie attempted to rob Cowden's News and Fast Food Shop in the coastal town of Greenock on March 16, 2015. Julie Crighton, 23, was making sandwiches at the time while Rennie waved the sword in the store and demanded money.
The Daily Record, a newspaper in Glasgow, reported that Crighton was reportedly pushed, and she pushed Crighton back. Rennie fled and Crighton gave chase armed only with a plastic fork.
NEW YORK MAN PLEADS GUILTY IN ATTACK ON AUTISTIC RUNNER
"This was a large sword and the incident must have been very frightening," the judge in the case said. "She is an extremely brave young woman tackled Mr. Rennie despite the fact he had that sword."
Crighton reportedly told the court that when she gave chase, she did not consider what she would do if she caught him.
"I was just seeing where he was going," she reportedly said.
Rennie denied the charge.