Bali's Mount Agung volcano hurls ash for second time in a week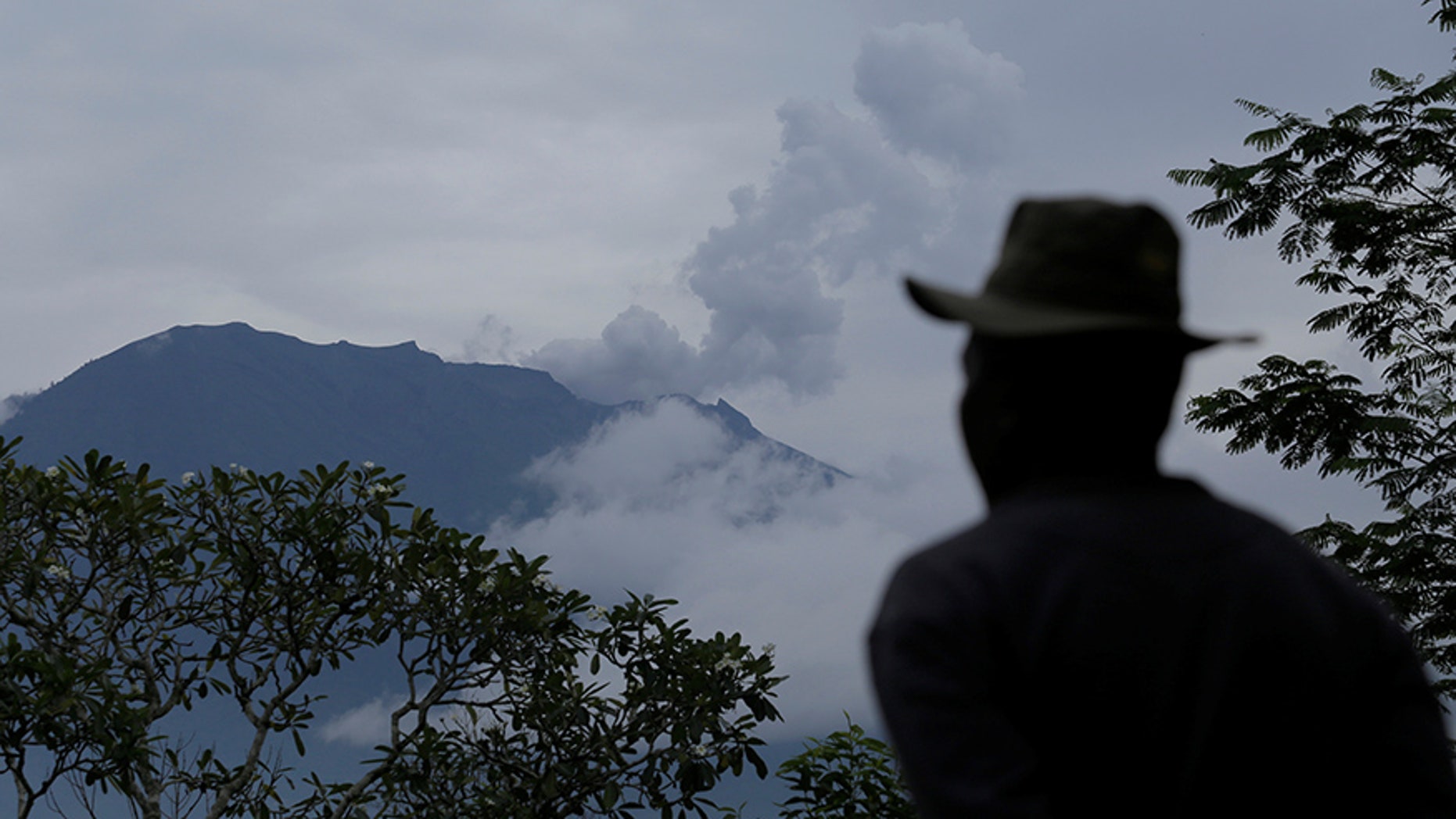 JAKARTA, Indonesia – A volcano on the Indonesian tourist island of Bali erupted for the second time in a week on Saturday, but authorities said its alert level remained unchanged.
The National Disaster Mitigation Agency said the ash column from Mount Agung rose 1,500 meters (4,900 feet) following an eruption at about 5:30 p.m.
Spokesman Sutopo Purwo Nugroho said the volcano's alert status remains at the second-highest level. There hasn't been an increase in seismic activity, he said.
The eruptions on Saturday and Tuesday were both relatively minor.
An exclusion zone around the volcano extends 7.5 kilometers (4.5 miles) from the crater in places
About 25,000 people have been unable to return to their homes since September, when Agung showed signs of activity for the first time in more than half a century.
Its last major eruption in 1963 killed about 1,100 people.