Bali police say American couple admits to 'suitcase murder' of woman's mother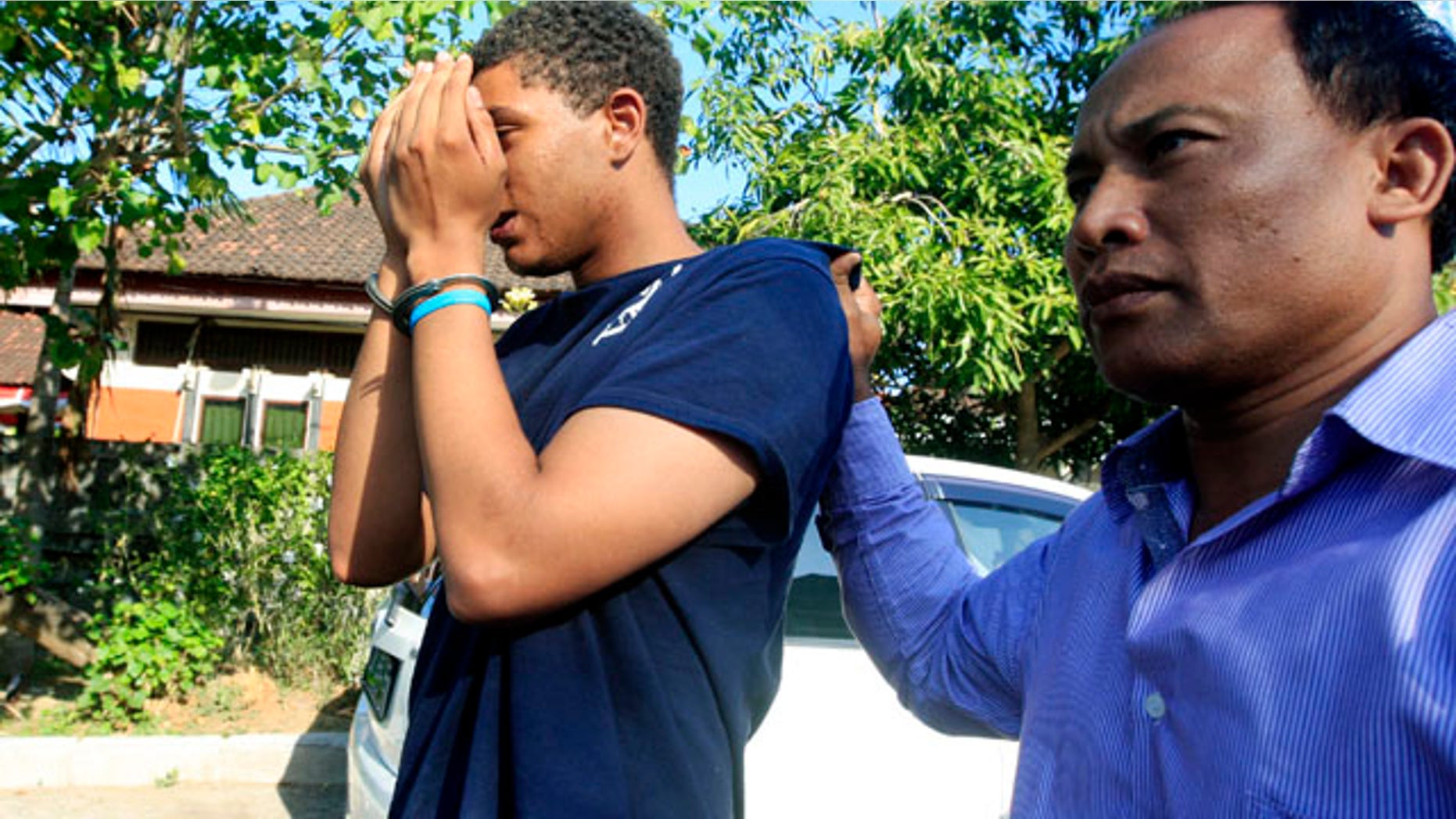 Police in Bali say that an American man has confessed to killing his girlfriend's mother last month, while his lover has admitted that he helped him stuff the victim's body into a suitcase.
Djoko Heru Utomo, police chief in the Balinese capital of Denpasar, told Sky News Friday that both Tommy Schaefer, 21, and Heather Mack, 19, had admitted their respective roles in the death of 62-year-old Sheila von Wiese Mack. The suitcase containing the elderly woman's body was found in the truck of a taxi August 12 in the Nusa Dua resort area.
Heather Mack and Schaefer were arrested the following day at another hotel where they had checked in using Sheila Mack's credit card. They originally told police that masked Indonesian intruders were responsible for Sheila's death.
Utomo said that Schaefer had killed Sheila Mack after an argument between the two, while Heather Mack admitted that she had watched murder take place. The police chief said that both Schaefer and Mack were still being questioned to "get the full account." It was not immediately clear what Sheila Mack and Schaefer had argued about prior to her death.
Utomo told News.com.au that he intended to charge the pair with premeditated murder, which carries the death penalty with a conviction, and a lesser charge of murder, which carries a 20-year maximum sentence. In Indonesian criminal procedure, suspects are not formally charged until they appear in  court at the start of trial.
Complicating matters is the fact that Heather Mack is 12 weeks pregnant. She had refused to talk to Indonesian investigators without an American lawyer present. According to News.com.au, a lawyer arrived from America last week and accompanied Mack to a local hospital for an ultrasound.
Local lawyer Lily Lubis said that Mack has expressed her concerns for her unborn child's welfare if she is sent to prison.
"I think it is normal for a pregnant woman facing a case like this, to feel like that. She really wants to be a good mother for her child," Lubis said.
Click for more from News.com.au.