Bahrain, reversing reform, restores arrest powers to spies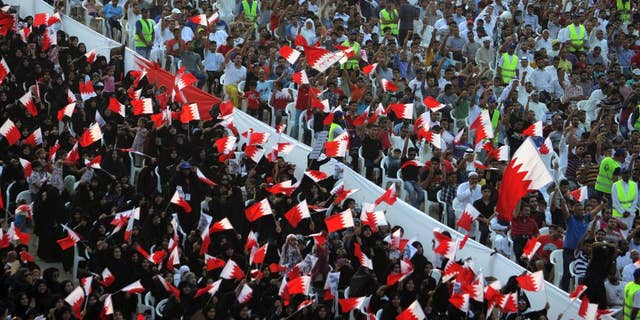 DUBAI, United Arab Emirates – Bahrain has again allowed agents of its domestic spy service to make arrests, reversing a key reform recommended in the wake of the crackdown that followed its 2011 Arab Spring protests.
Bahrain announced the decree affecting its National Security Agency in a statement published on Thursday by its state-run news agency.
The statement says the agency would be limited to making only terrorism arrests. However, terrorism allegations have been levied against activists and protesters in the past.
Bahrain's government did not immediately respond to a request for comment.
Limiting the National Security Agency's powers was a main recommendation made by the Bahrain Independent Commission of Inquiry, which investigated the 2011 protests and subsequent crackdown.
Bahrain is home to the U.S. Navy's 5th Fleet and an under-construction British naval base.