Bahrain opposition group says police search home of country's leading Shiite cleric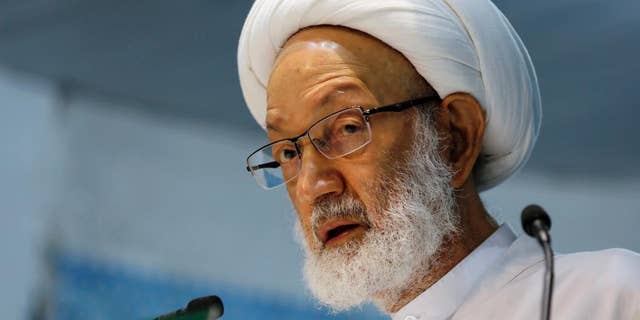 MANAMA, Bahrain – Bahrain's leading Shiite opposition group says security forces have raided the home of the country's most prominent Shiite cleric in a move that could exacerbate sectarian tensions in the island nation.
Opposition bloc al-Wefaq criticized the search of Sheikh Isa Qassim's house in the mostly Shiite village of Diraz as a "provocative and irrational step."
On its Twitter feed, Bahrain's interior ministry said police searched a house in Diraz after receiving residents' permission as part of a search for a bombing suspect. It did not mention the cleric by name.
Bahrainis voted Saturday in the country's first full parliamentary elections since widespread protests led by the country's Shiite majority against the Sunni monarchy swept the nation in 2011. Al-Wefaq and other opposition groups boycotted the vote.