Bahrain lawyer presses to visit hunger striker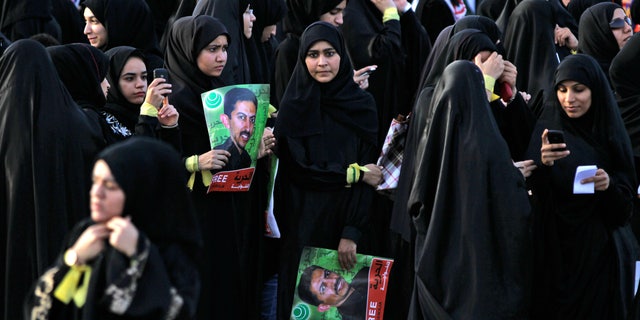 MANAMA, Bahrain – The lawyer for a jailed Bahraini activist on a nearly three-month hunger strike said Thursday he will seek a court order granting him visiting rights to his client, whose condition has been the source of intense speculation in the Gulf kingdom.
The attorney, Mohamed al-Jishi, said he last saw Abdulhadi al-Khawaja on April 4 and accused authorities of blocking visits since. Al-Jishi said he now plans to petition an appeals court to authorize his access to al-Khawaja.
The protest by al-Khawaja, who has been on hunger strike since Feb. 8, has become a powerful rallying point for Bahrain's opposition demonstrators.
Al-Khawaja and seven others were sentenced to life in prison last year as part of crackdowns against an uprising by Bahrain's majority Shiites, who claim systematic discrimination at the hands of the Western-allied Sunni monarchy. At least 50 people have died in unrest since February 2011 on the strategic island nation, which is home to the U.S. Navy's 5th Fleet.
On Wednesday, Bahrain authorities claimed al-Khawaja was in "good health" and receiving medical care. Opposition groups have expressed concern that his condition was sharply deteriorating.
Earlier this month, Bahrain rejected a request by Denmark to take custody of al-Khawaja, 51, who is also a Danish citizen.
An appeal hearing is scheduled on Monday for al-Khawaja and others, including the seven activists sentenced to life in prison.
In a separate legal proceeding, a court set May 10 for the next session in the retrial of 20 medical professionals who were convicted of anti-state crimes and sentenced to five to 15 years in prison.