Bahrain activist, freed on bail, ordered back into custody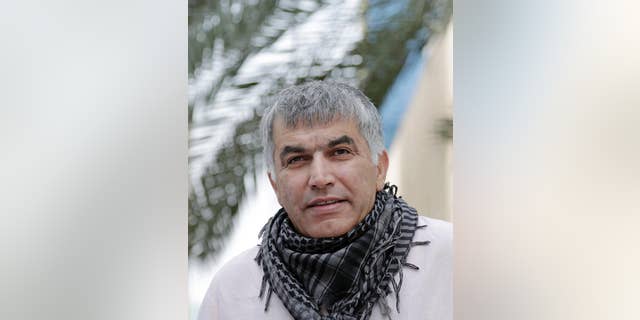 DUBAI, United Arab Emirates – A prominent activist in Bahrain who was to be freed on bail has been detained over other investigations.
The sudden announcement came as Nabeel Rajab was to be freed Wednesday.
His lawyer Jalila Sayed confirmed Rajab would continue to be held. An Instagram post by Bahraini prosecutors said Rajab's detention is related to other investigations.
Rajab has been imprisoned for over seven months over a series of tweets. The United Nations and others have criticized his trial as an attempt to suppress free speech.
He separately faces a charge over a letter published by The New York Times during his incarceration, while another ongoing investigation focuses on a letter recently published by the French newspaper Le Monde.