Badgers nearly cut off UK town from the outside world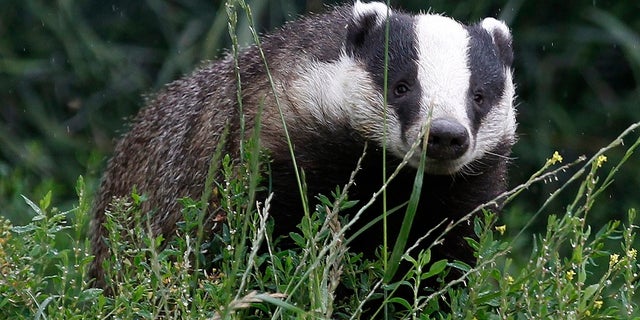 Some burrowing badgers settled in and made tunnels under the only road leading to a small British town, triggering a large sinkhole and threatening to trap some people inside the village.
For now, any cars or trucks wider than an average cement mixer truck cannot travel along that road to Shingle Street until engineers can install a "micro-bridge," the East Anglian Daily Times reported.
DUNKIN' DONUTS ROBBER SPOTTED STRETCHING BEFOREHAND
Still, folks in the seaside village can't kill the badgers, which reportedly are a protected species there. It also means drivers heading over the tunnels would need to tread carefully.
People should be able to drive freely over the new bridge Thursday once it's set up, according to the report.
Shingle Street is a three-hour drive northeast of London.