Babies burned alive and women raped 150 times: Why Nikki Haley is prioritizing the Democratic Republic of Congo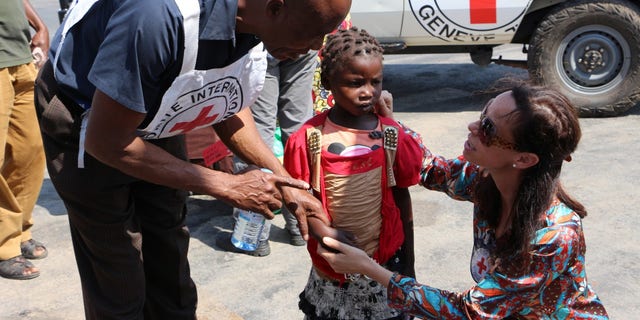 It's a level of violence hard to fathom. More people were displaced from their homes over the past year than in Iraq and Syria. Yet the recent rash of conflicts engulfing the Democratic Republic of Congo (DRC) and reignited fears of civil war has generated little media and political attention — a notion that the U.S. leadership this year has vowed to change.
In a meeting with African leaders last month President Donald Trump said that the U.S. was deeply disturbed by — and closely monitoring — violence in the DRC. He noted that he would send U.S. Ambassador to the United Nations Nikki Haley — who has been especially vocal about human rights abuses in Africa since the start of her tenure — to the embattled nation to discuss conflict prevention.
"The reason I got emotional today was the 100-plus kids that were chasing our cars and seeing us off," Haley said on Friday after tearing up at the muddy confines of the Mungote camp in the Congo, the final stop of her three-nation visit to Africa. "All I kept thinking was, what's going to happen to them?"
The DRC is the second largest country in Africa, and despite being one of the richest in natural resources and mineral wealth, it remains one of the poorest. Two decades of instability, armed conflict between national government forces and local militias and intercommunal and interethnic violence has left millions displaced, disabled and dead.
"In some areas, we heard that babies were being thrown into fires," Aurélie Lachant, a spokesperson for Africa operations at the International Committee of the Red Cross (ICRC) told Fox News, after returning from an October DRC visit. "It is a level of violence hard to articulate. Mutilation, the killing of husbands in front of the families, sometimes limbs cut off."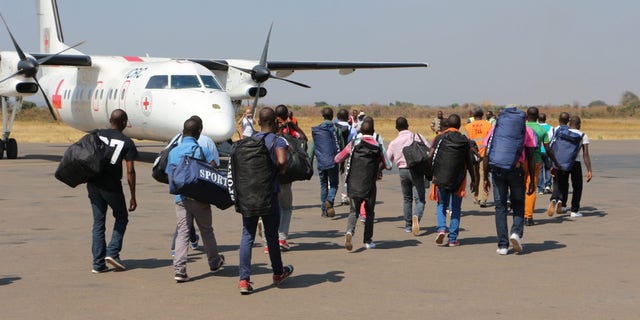 The long-running violence and instability also has led to the Congo having one of the highest rates of sexual violence in the world — with females of all ages, from babies to grandmothers — among the ever-ascending number of victims. Lachant said that medical professionals themselves are perplexed as to how some girls are even still alive, having been brutally raped in surplus of 150 times.
"Better investigations into the violence is needed since the scope and nature of the violence, including gender-based violence, is unclear. The government is reported to have blocked independent investigators from several areas, refusing to cooperate with many of those trying to understand exactly what is going on and who is responsible," lamented Holly Dranginis, a policy analyst for the Enough Project, which seeks to end atrocities in Africa's deadliest areas. "Media outlets in Congo are being blocked, and journalists and activists trying to get stories out there are threatened and intimidated."
REBUILDING RAQQA: SHOULD U.S TAXPAYERS PAY TO REBUILD THE RUINED FORMER ISIS STRONGHOLD?
4 KILLED, 15 INJURED IN EASTERN CONGO PROTESTS OVER KABILA
Earlier this month, the bodies of 26 people — believed to have had their necks broken in the mass slaughter — were found days after an ambush by armed assailants on the main road in North Kivu's Beni territory, rekindling concerns about the state's capacity to establish order over eastern borderlands avenged by ethnic tensions and bickering over mineral resources.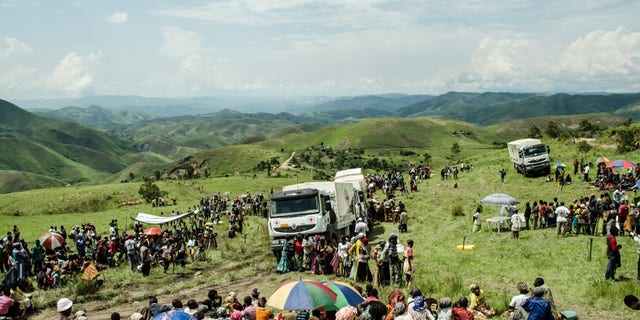 At the same time, a rare video made its way onto the internet showing a woman being publicly raped and beheaded outside the small restaurant she owned — for the "crime" of serving them fish, prohibited under protection rituals of some gunmen during fighting.
Scott Morgan, president of Red Eagle Enterprises — which supports African business development and also provides analysis of African intelligence — told Fox News that children too are routinely the victims of warlords, used as child soldiers and sex workers.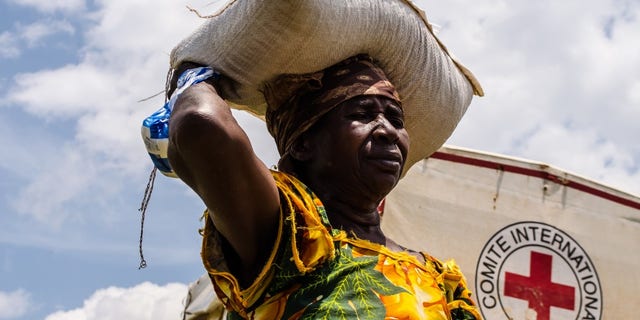 According to the International Committee of the Red Cross (ICRC) global 2017 report, last year the African nation had 922,000 new displacements — the highest figure in the world. There is now more than 3.9 million internally displaced within the country and more than 7 million — including 4 million children — who are in urgent need of humanitarian assistance.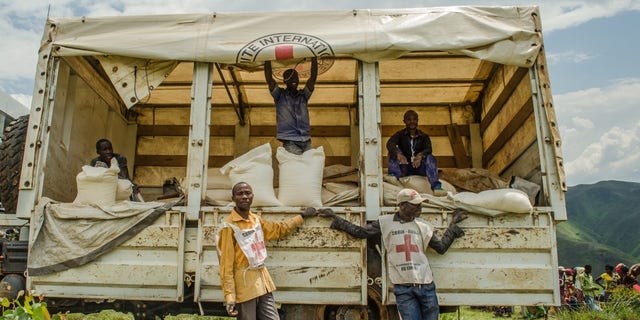 "People have fled and have been hiding in the bush for more than six months as their houses have been burned down in the violence. They have nothing to feed their kids, there are leaves and whatever they can find," Lachant said. "It has the highest number of displaced people, higher than Iraq and Syria. There is a lot of focus on migration and refugees, but not what is going on inside the country."
Many too are fleeing into neighboring Zambia, the vast majority of them children, in what the U.N. Refugee Agency (UNHCR) has called the largest influx of its kind in five years, with almost 3,500 fleeing over the border between the end of August and September alone.

Despite the increase in violence and displacement, financial support for the DRC gradually has decreased.
"It is one of our biggest operations, but also one of the most underfunded operations," Lachant noted. "It's very difficult. Entire villages have been burned, people left with nothing but the clothes on their back. We met one mother who had six kids, but four of them had died from treatable diseases."
Haley last week also demanded that the authoritarian country — led by President Joseph Kabila whose term expired in 2016 without a vote — hold postponed national elections next year, marking one of the strongest messages from the international community on a country ravaged by violence, oppression, corruption and citizen abuse. The DRC has yet to experience a peaceful transition of power.
In addition to delivering a stern word to dictators and militants, fostering relationships with local partners and shedding light on the dire humanitarian crisis, Haley's visit also centered on discerning what peacekeeping and other related U.N. costs were being wasted in Africa — given that the U.S is the largest financier of such missions.
Despite its rampant levels of violence and corruption, the DRC was elected in September after a vote by the 193-member U.N. General Assembly to join the Human Rights Council, a move deeply criticized by Haley who has been advocating for reform of the council.
"The Human Rights Council should be a unified voice of moral clarity with a backbone and integrity to call out abusive governments," she said. "This election has once again proven that the Human Rights Council, as presently constituted, is not that voice."