Axed coach Arthur confident of resolution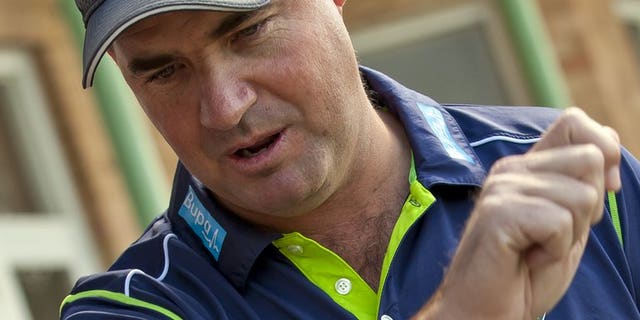 SYDNEY, New South Wales (AFP) – Dumped Australian cricket coach Mickey Arthur failed Wednesday to reach a settlement with Cricket Australia over his abrupt sacking, but said he was confident a resolution will be found.
The South African is suing Cricket Australia for up to Aus$4 million (US$3.7 million) over his sacking, claiming there was a deliberate campaign against him and he had no choice but to take legal action.
"Although we didn't come to an outcome today, I'm pretty confident that there was enough goodwill in the room for us to continue talks next week," Arthur said after more than five hours of conciliation talks at Sydney's Fair Work Commission.
Arthur, a former coach of the Proteas, said he was hopeful of a settlement when talks resume next Wednesday.
"As I've said, all I want is a fair and reasonable outcome, and hopefully we will get a solution next week."
Arthur was sacked after Australia lost a Test series in India 4-0 and followed it up with a poor showing at the Champions Trophy in England. The tournament was marred by the off-field misconduct of batsman David Warner.
Despite this, the 45-year-old said on Sunday his sacking left him devastated. He said his reputation had suffered greatly as a result of his public ousting before a major Ashes series.
"The damage to my reputation and career has been immense, which means the chances of me getting a senior job are that much less," Arthur said in a statement.
Arthur claimed that after his dismissal, he received nothing in writing from Cricket Australia, "no contact, and no payment at all, not even my basic leave pay, until I was forced to bring in lawyers to assist in the process".
He said he had hoped that Cricket Australia would be willing to discuss the matter privately, but instead details were leaked to the media, including allegations that Australia captain Michael Clarke had told him that all-rounder Shane Watson and his faction were a "cancer" within the team.
Lawyers for Arthur, who was fired two years before his contract was due to expire, have said the coach was suing for racial discrimination.
Cricket Australia disputes a number of claims made by Arthur but has said it "will not be articulating these disputes publicly except to say that we are confident in our legal position, are comfortable with the level of support provided to Mickey and look forward to resolving this matter in an appropriate manner".
Arthur was replaced by Darren Lehmann in the days ahead of the Ashes. Australia have lost the first two Tests, with former skipper Allan Border lamenting the top-order batsmen as "embarrassing".