Autopsy shows Irish soccer fan found dead had drowned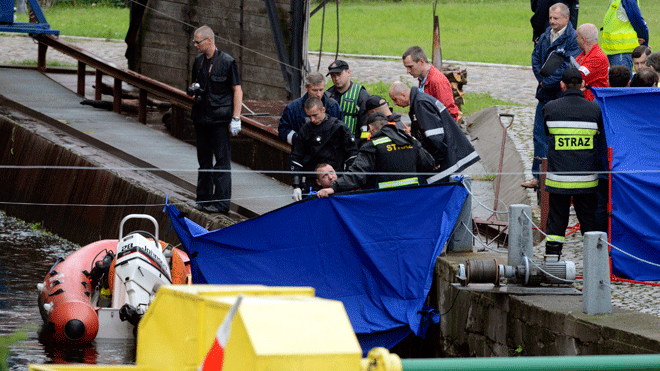 NEWYou can now listen to Fox News articles!
WARSAW, Poland – An autopsy on an Irish soccer fan found dead in a canal in northern Poland concluded that he drowned, a prosecutor said Thursday.
James Nolan went missing Sunday in Bydgoszcz and his corpse was discovered Wednesday by police divers. His death was likely an accident since there were no external or internal injuries that could suggest foul play, prosecutor Wlodzimierz Marszalkowski told The Associated Press.
"There is no other hypothesis than an accident," Marszalkowski said. "There are no doubts, no circumstances to suggest otherwise."
Prosecutors will nevertheless continue to check security camera footage in an effort to clarify the circumstances of the drowning.
Nolan, 21, of Blessington, County Wicklow, was in Poland with friends for the European Championship to follow Ireland, which has now been eliminated from the tournament.