Autopsy of US college student found dead in Bermuda shows 'no evidence of foul play,' authorities say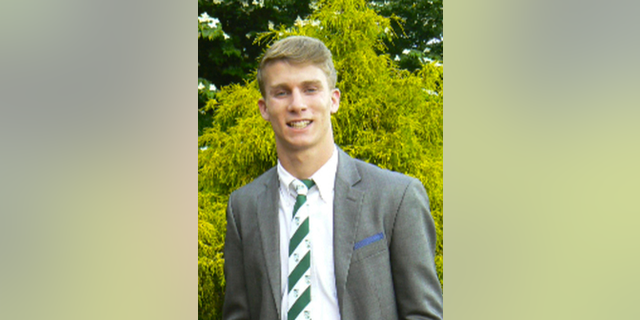 A preliminary autopsy report for a Pennsylvania college student found dead in Bermuda on Monday showed "no evidence of foul play," authorities reportedly said Thursday.
The examination of 19-year-old Mark Dombroski was done by pathologist Dr. Christopher Milroy, who said the teen died from an apparent fall, The Times Herald reported.
"I found no evidence of foul play in my postmortem examination," Milroy, a Canadian doctor brought to Bermuda for the autopsy, said.
PENNSYLVANIA COLLEGE STUDENT'S BODY FOUND AT BASE OF 'SIGNICANT DROP' IN BERMUDA
Dombroski was in Bermuda to compete with his rugby team from Saint Joseph's University in Philadelphia. He went missing around midnight on Sunday and was last seen at a bar called The Dog House, the Bermuda Police Service said.
His body was found Monday night "near the base of a significant drop," at Fort Prospect in a wooded area known as The Arboretum, police said. His cell phone and wallet were reportedly also located.
Milroy wouldn't say if Dombroski had alcohol or any medication in his system, saying that kind of information would be part of the official autopsy report, The Associated Press said.
Officials from the British island territory will reportedly continue to investigate the incident.
PENNSYLVANIA COLLEGE STUDENT WHO VANISHED IN BERMUDA IS FOUND DEAD
"We'll do all our best efforts to get a clearer picture of what happened that morning," Bermuda Police Services Superintendent Sean Field-Lament said. "There's nothing to indicate that he was pushed at this stage. The truth of the matter is, we may not ever find out how he came to fall."
Field-Lament said it was not yet clear how or why Dombroski went through a fenced area to reach the area from which he fell about 35 feet.
"As such, we will be exhausting all avenues at the scene to try to determine, if we possibly can, what happened," he said. "There may be questions that we'll never be able to answer."
The Associated Press contributed to this report.