Autopsy: Ex-papal-envoy on trial for sex abuse of minors died of heart attack at Vatican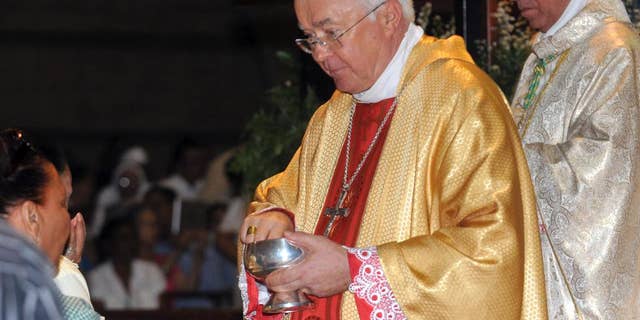 VATICAN CITY – The Vatican says an autopsy has determined that its former ambassador to the Dominican Republic, who went on trial at the Holy See this summer for alleged sexual abuse of minors, died of a heart attack.
It indicated Saturday that laboratory results coming later could better describe the "cardiac event" responsible for the sudden death of Jozef Wesolowski, a 67-year-old Pole, on Thursday evening at the Vatican. A Vatican statement says initial conclusions point to a heart attack.
Wesolowski's trial began July 11, with the Vatican court being told about his alleged sexual abuse of teenage male minors. But it was quickly adjourned indefinitely, because Wesolowski had been hospitalized in intensive care a day earlier for "sudden illness." Citing privacy concerns, the Vatican gave no details about that hospitalization.