Austria investigates alleged anti-Jewish cartoon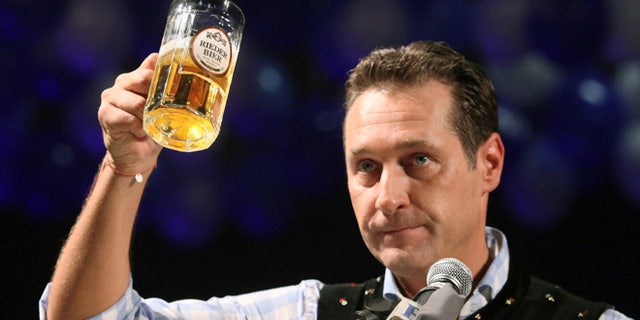 VIENNA – Authorities have opened an investigation regarding an alleged anti-Semitic cartoon that appeared on the Facebook page of a rightist political leader in Austria.
Critics say the cartoon showed a fat banker with a large hooked nose and what appeared to be Stars of David on his cufflinks. If that is the case, the perpetrator could be charged with a criminal offense.
Freedom Party leader Heinz-Christian Strache denies the cartoon on his Facebook page posted over the weekend was anti-Semitic and says it contained no Stars of David.
But Thomas Vecsey of the Austrian Prosecutor's office said Tuesday that legal experts will decide in the next few days whether to charge those responsible for the posting with incitement to religious or ethnic hatred, a criminal offense in Austria.