Australia's new Prime Minster Malcolm Turnbull gets opinion poll boost as fallout continues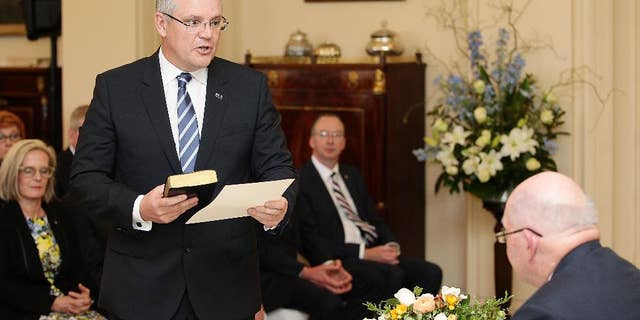 CANBERRA, Australia – Australia's new prime minister has received a boost in a respected opinion poll while the leader he ousted has attacked the credibility of the nation's new treasurer as the fallout from the sudden regime changed continues.
A Newspoll published on Tuesday found that Malcolm Turnbull is Australia's most popular prime minister in more than five years.
Newspoll also puts the government ahead of the opposition for the first time since early last year, although the lead is less than the survey's 3 percentage point margin of error.
Former Prime Minister Tony Abbott has contradicted new Treasurer Scott Morrison's version of events leading up to last week's leadership challenge, telling The Daily Telegraph newspaper Morrison "badly misled people."
The Newspoll was based on a telephone survey of 1,645 voters.