Australian rangers trap gigantic saltwater crocodile after decade-long hunt, officials say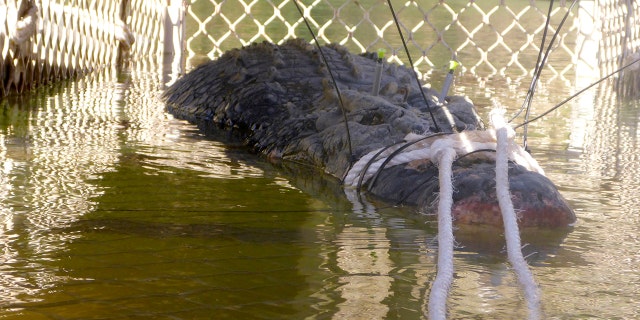 A 15-foot saltwater crocodile was captured Monday in a region of Australia popular with tourists because it is thought to be safe from the reptiles, wildlife rangers said.
The 1,300-pound predator was caught about 185 miles from the ocean and about 19 miles downstream from Katherine Gorge, a major tourist attraction outside the town of Katherine, the Northern Territory Parks and Wildlife officials said.
Authorities had been hunting the giant crocodile for a decade, ranger John Burke said.
"We've called it a lot of things over the years because it's been so hard to catch," Burke said.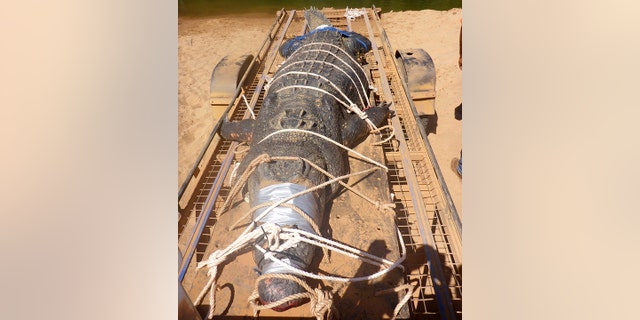 "On record, this is the biggest saltwater crocodile removed from the Katherine management zone," he said, referring to the part of the river where saltwater crocs are captured because they get too close to the tourist areas.
Saltwater crocodiles are protected in Australia. Webb said the capture proved that the government protection program worked.
"It's worrying, but it's good that they've got an active program and they've got active traps," he said.
The crocodile was taken to a farm outside Katherine where it's likely to become the newest tourist attraction.
The Associated Press contributed to this report.