Australian police seize record haul of meth ingredient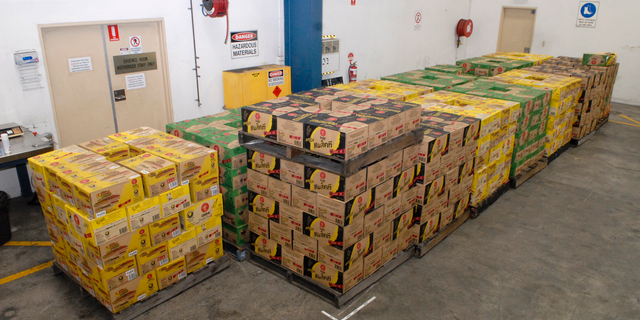 SYDNEY – Australian authorities have seized a record haul of 3.9 metric tons (4.37 U.S. tons) of a methamphetamine ingredient smuggled from Thailand in tea bottles.
The Australian Federal Police said Friday that two people had been arrested after the bust last month at a Sydney sea cargo examination facility.
They say the liquid ephedrine could have been used to make up to 3.5 billion Australian dollars (US$2.7 billion) worth of methamphetamine.
The statement said Australian Border Force officers detected the shipment based on information from Thailand. More than 1,000 cartons each contained 24 bottles labelled as iced tea, but AFP said around one-third of the cartons tested positive for ephedrine.
The haul more than doubled the previous record seizure of precursor chemicals at the Australian border from four months ago.