Australian police say Iranian teen's slaying of Sydney police worker may have terror links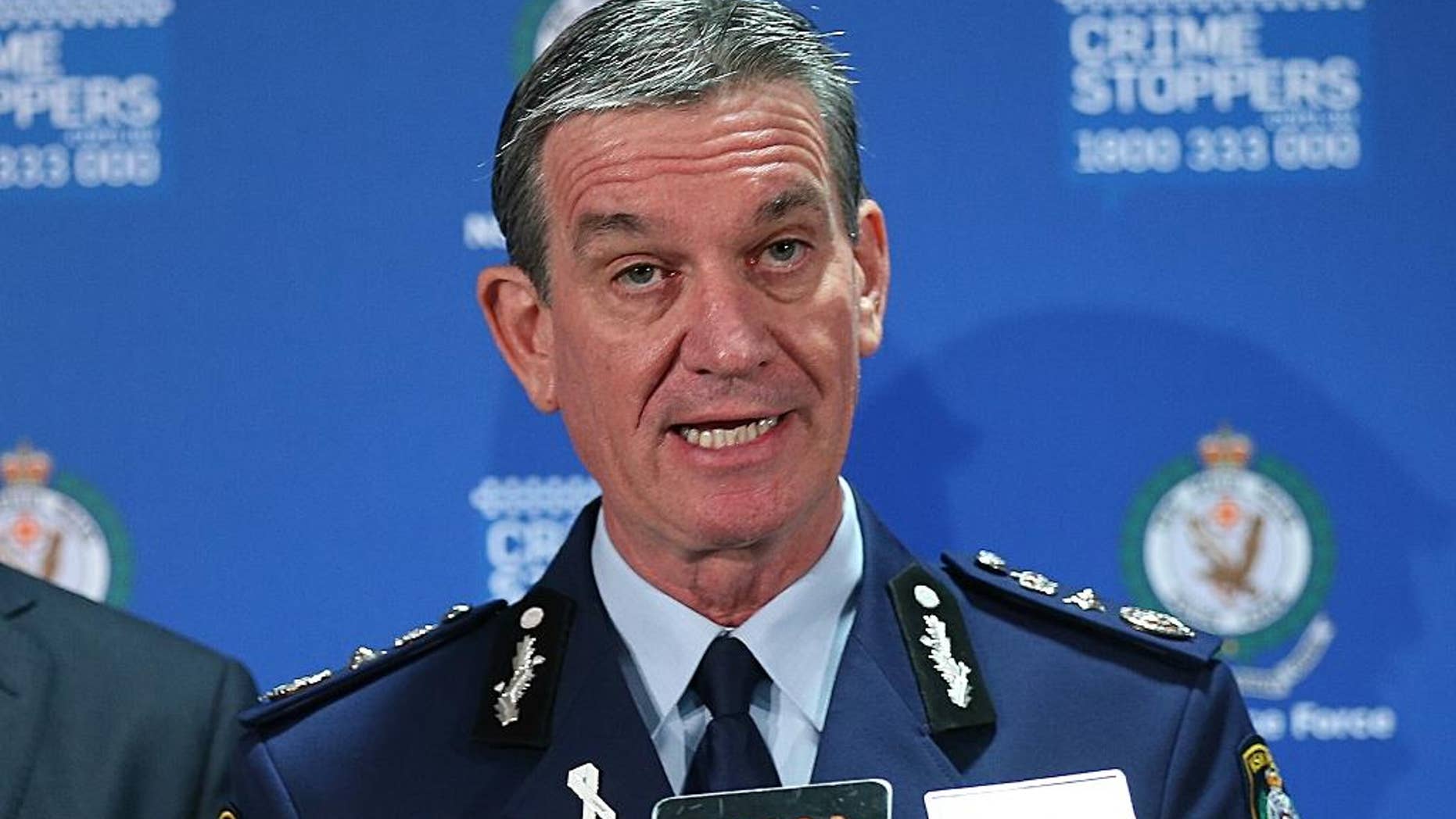 SYDNEY – An Iranian teenager fatally shot a civilian member of Sydney's police force in a killing that police believe is linked to terrorism, officials said Saturday.
The 15-year-old, who is of Iraqi-Kurdish background and was born in Iran, shot a New South Wales police finance worker with a handgun at close range as the man left work in the western Sydney suburb of Parramatta on Friday, police Commissioner Andrew Scipione said. The teen then fired at responding officers, who shot and killed him, Scipione said.
"We are a long way from establishing a full picture of this man. His exact motivation still remains a mystery to us," Scipione said. "We believe that based on the information that we have that this was politically motivated. If it's politically motivated violence, then under our definition, it is deemed necessarily an act of terrorism."
Scipione declined to release details on why police believe the teen's actions were prompted by politics.
Police think he was acting alone, and do not know whether he'd been influenced or radicalized by someone else, Scipione said. Officials had not received any warnings that a shooting was imminent, he said.
Police did not release the shooter's name.
The victim was Curtis Cheng, a 17-year veteran of the police force's finance department. He was shot from behind, and was likely unaware of the killer's presence, Scipione said.
"We are not sure whether he was targeted because he came from a police facility," Scipione said. "But he was certainly targeted in terms of the shooting. It was a direct shooting. Certainly wasn't a ricochet. It was a targeted shot that took his life."