Australian Police find suitcase of $1.6 million and joke on Facebook for information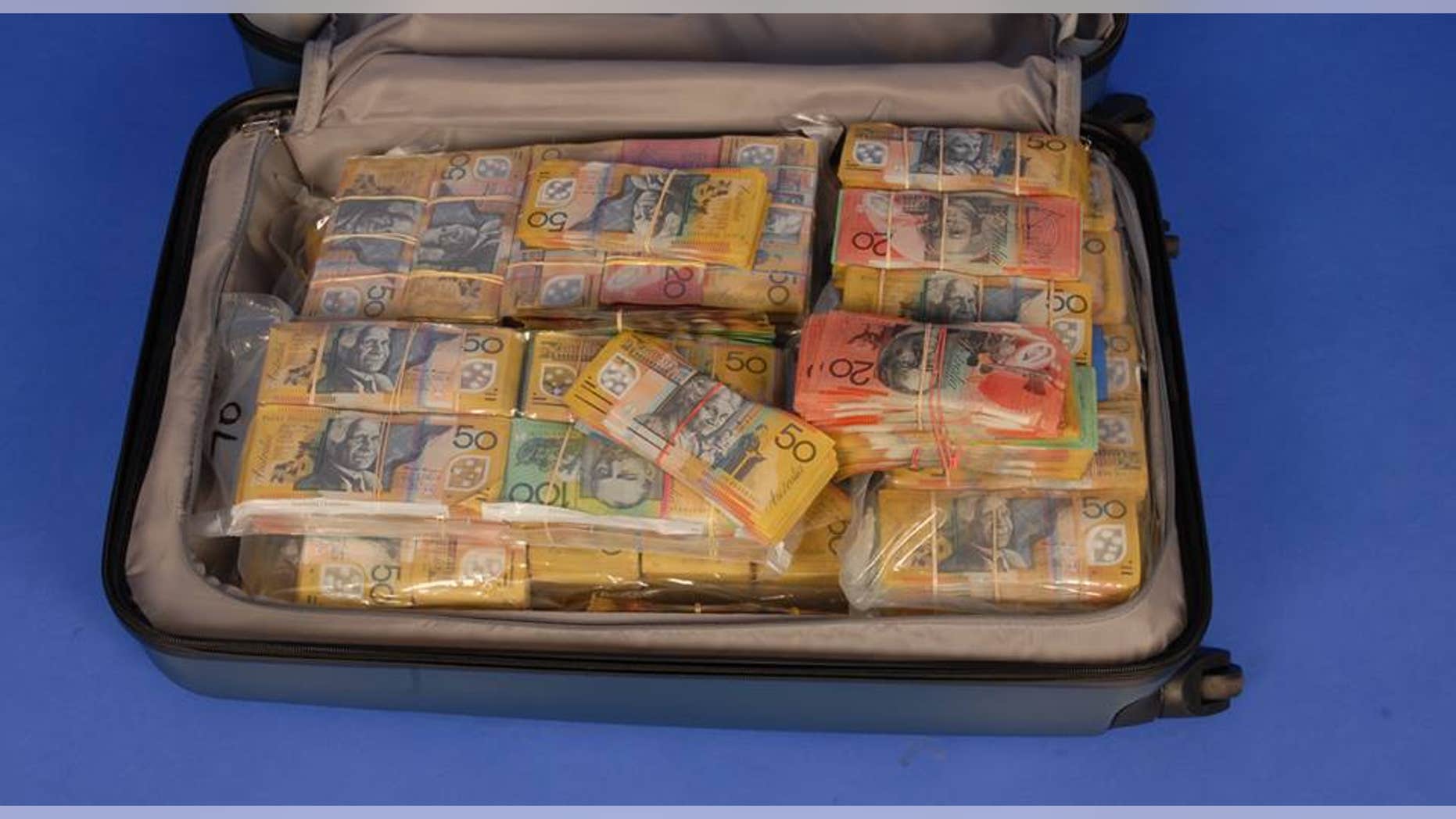 The Australian Federal Police (AFP) posted a hilarious Facebook post on Monday that asked if anyone was the owner of a lost suitcase filled with $1.6 million in cash.
Officers were investigating a suspected drug heist in New South Wales when they found the suspicious suitcase, news.com.au reported.
"We've kicked off a court process to have it listed as unclaimed cash – but if you reckon this cash is yours, we'd be very keen to speak with you," the Facebook post said. "And by speak with you, we definitely mean to ask where you got a suitcase full of cash from. We have a sneaking suspicion this isn't your average pay pack."
POPE'S TOP AIDE IS CHARGED IN SEX ASSAULT CASE IN AUSTRALIA
The AFP followed up in a comment on the post that explained what happens to unclaimed money like this.
All confiscated money and funds from the sale of confiscated assets are returned to the Commonwealth and placed into an account that is managed by the Australian Financial Security Authority.
OKLAHOMA OFFICER HONORED FOR ADOPTING 8-YEAR-OLD HE SAVED FROM SEVERE CHILD ABUSE
"With the approval by the Minister, those funds are then reinvested into the community through a variety of means including local crime prevention, law enforcement, drug treatment and diversionary measures across Australia," the Australian Federal Police said.
The post has had over 3,000 shares and comments from people jokingly claiming the money is theirs and the AFP's funny responses to them.
The Facebook post ends with a clever hashtag of #MoMoneyMoProblems.