Australian police charge 2 men with Syria-related terrorism offenses after east coast raids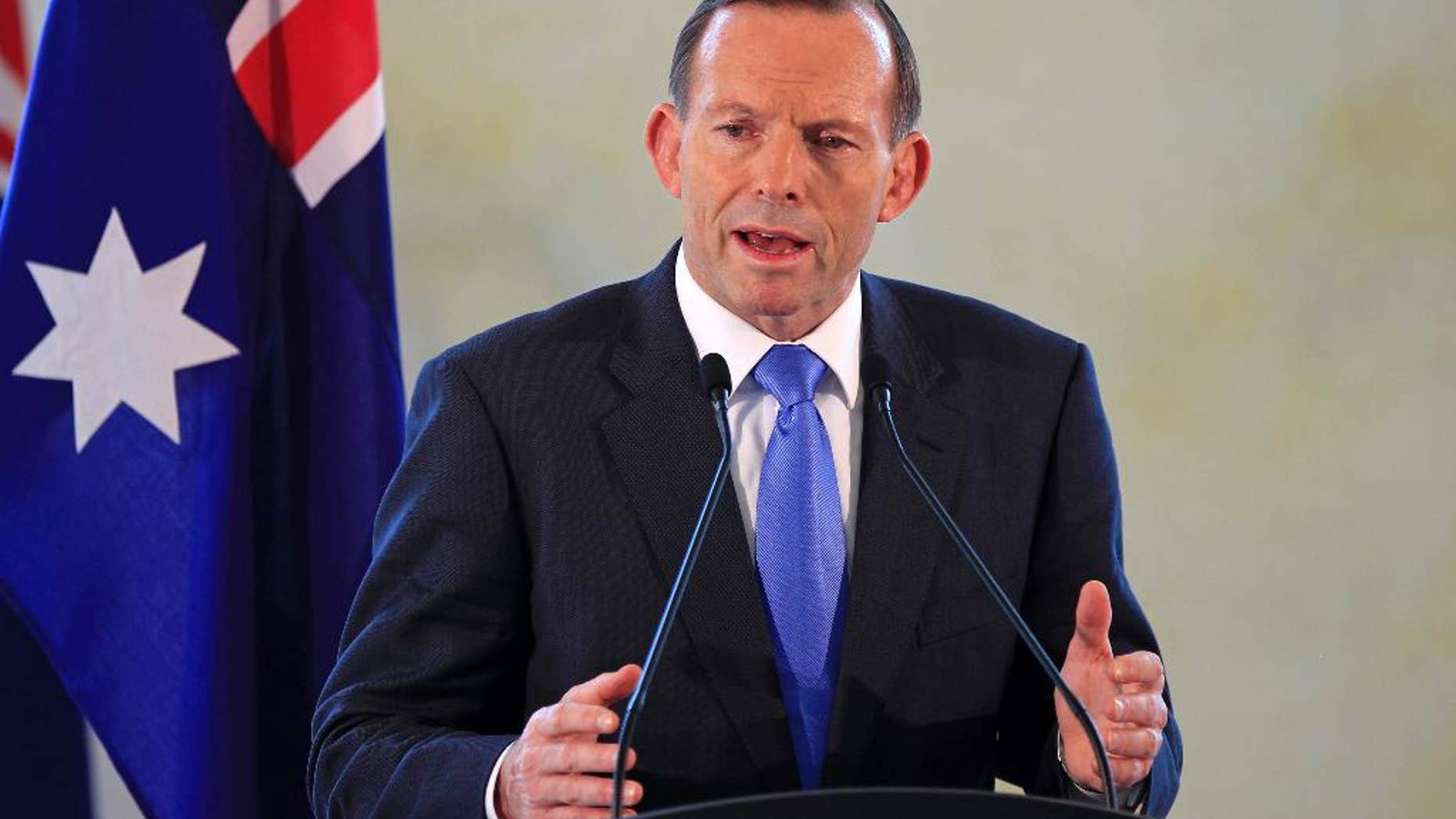 CANBERRA, Australia – Australian police have arrested two men for allegedly preparing to fight in Syria, recruiting jihadists and with raising money for a terrorist group after raids on several properties, including an Islamic center, in two east coast cities.
Australian Federal Police Assistant Commissioner Neil Gaughan said 180 police took part in the raids on Wednesday on nine properties in Brisbane city and neighboring Logan.
The raids come after Australia's domestic spy chief warned that the nation may elevate its terrorism threat to the second-highest level within days because of the growing danger posed by Islamic State group supporters.
Gaughan said men, aged 21 and 31, will appear in a court Thursday.