Australian police: Body in suitcase is daughter of woman whose remains were found in forest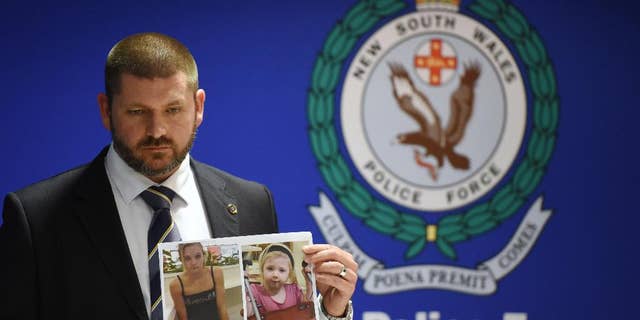 SYDNEY – Police say a child whose decomposed body was found in a suitcase in southern Australia earlier this year is the daughter of a woman whose skeletal remains were found in a forest 1,200 kilometers (750 miles) away in 2010.
The identities of both bodies had long stumped police in two states until they received a tip on a crime prevention hotline two weeks ago. South Australia state police said Wednesday that the caller suggested that the girl in the suitcase might be a missing 2-year-old named Khandalyce Pearce.
DNA tests confirmed that the remains were indeed Khandalyce's. DNA tests then confirmed that a skeleton found in a New South Wales state forest in 2010 belonged to Khandalyce's 20-year-old mother, Karlie Jade Pearce-Stevenson.