Australian PM demands Russian cooperation and independent investigation into downed jet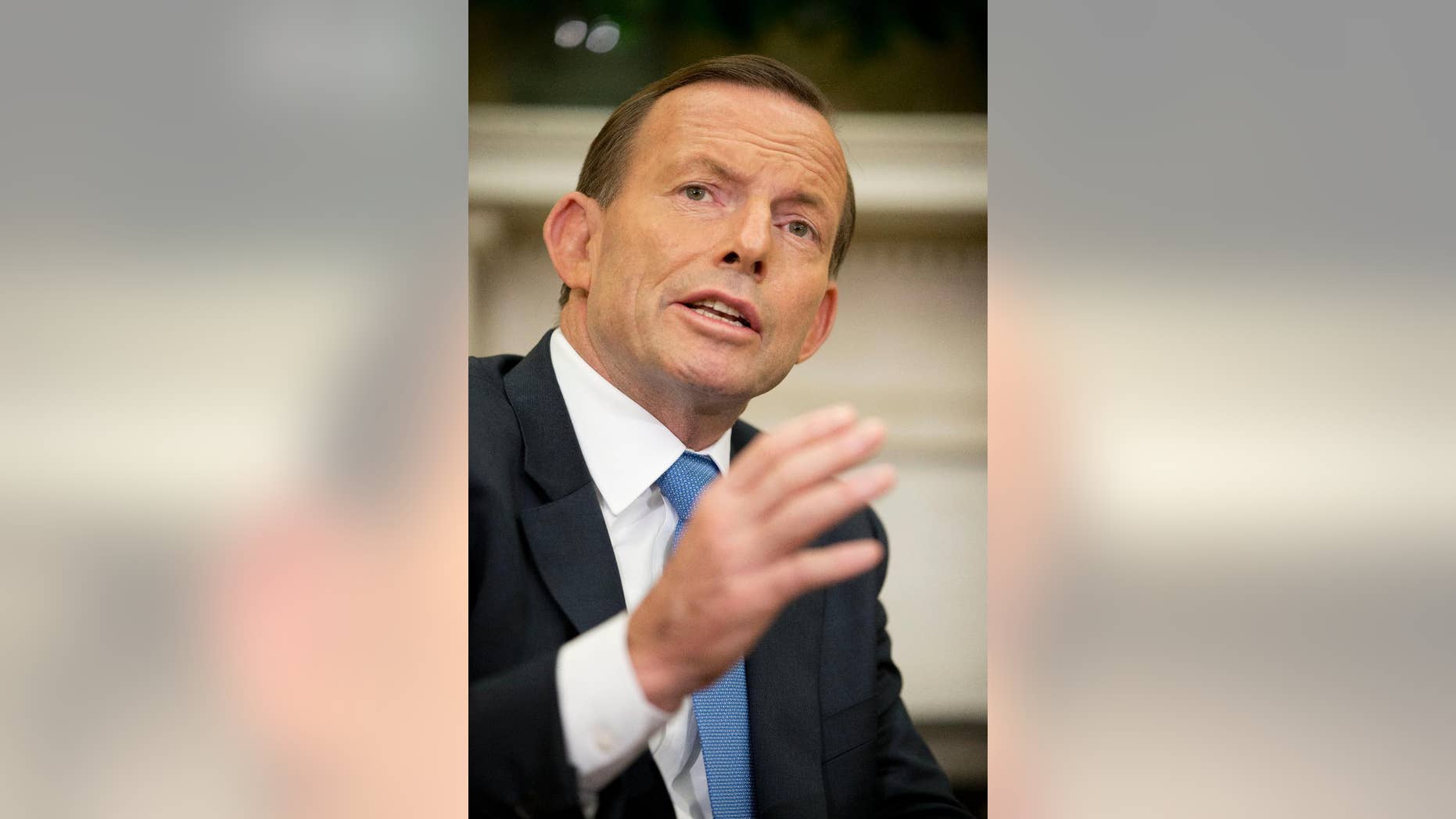 SYDNEY – Australian Prime Minister Tony Abbott on Saturday called for an independent, international investigation into the downing of a Malaysian jetliner in Ukraine and demanded Russia's full cooperation.
Abbott repeated his assertion that all evidence suggests that the missile that shot down Malaysia Airlines Flight 17 came from an area controlled by Russian-backed separatists, using equipment likely supplied by Russia. Thursday's crash killed all 298 aboard, including 28 Australians.
"This is a problem — a very serious problem," Abbott said. "Australia takes a very dim view of countries which facilitate the killing of Australians. The idea that Russia can wash its hands of responsibility because this happened in Ukrainian airspace just does not stand up to serious scrutiny. We all know what's happening in the Ukraine."
He warned that any party that tries to block access to or contaminate the crash site is "no friend of justice" and "no friend of peace."
Earlier Saturday, opposition leader Bill Shorten said that if Russia fails to cooperate, it should not be allowed to participate in this year's G-20 summit, being held in the Australian city of Brisbane in November.
Asked about whether Russia could be banned from the meeting, Abbott said only: "Australia is a self-respecting country. Obviously, we want to ensure that visitors to this country have good will to this country. Visitors to this country are people who have done the right thing by this country — and let's hope that's exactly what we will find in the weeks and months ahead."