Australian Parliament passes counterterror laws despite concerns over impact on press freedom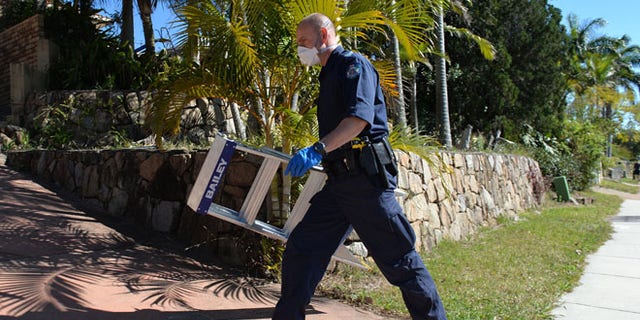 CANBERRA, Australia – The Australian Parliament on Wednesday passed a raft of counterterrorism laws that extend secret service powers despite concerns about its impact on press freedom.
The National Security Legislation Amendment Bill gives greater search and surveillance powers to the nation's domestic spy agency, Australian Security Intelligence Organization.
The bill is the first of three tranches of tough new counterterrorism laws designed to better equip security agencies to deal with extremist networks such as Islamic State.
The most contentious section of legislation passed by the House of Representatives on Wednesday carries a potential 10-year prison sentence for anyone who discloses information that relates to a "special intelligence operation."
The national journalists' union — Media, Entertainment and Arts Alliance — condemned the law as "an outrageous attack on press freedom in Australia."
"The Bill criminalizes legitimate journalist reporting of matters in the public interest. It overturns the public's right to know." MEAA federal secretary Christopher Warren said in a statement.
That opinion was echoed by the minor Greens party that unsuccessfully attempted to amend the legislation to bolster public interest protections for journalists and whistle-blowers.
"Our security agencies could inadvertently kill an innocent bystander and journalists would not be able to report on it," Greens lawmaker Adam Bandt told Parliament.
Attorney-General George Brandis said an operation had to be "unusual" and "covert" before he could classify it as a special intelligence operation with the special secrecy protections.
"The idea that these could simply be rubber-stamped to cover up or gloss over anything that ASIO might choose to do is nonsense," Brandis told the National Press Club.
The legislation passed easily with the support of lawmakers from the conservative government and center-left Labor Party opposition.
Mark Dreyfus, opposition spokesman for the attorney-general's portfolio, told Parliament he now supported the legislation because an earlier draft had been amended to address some journalists' concerns.
The amendments meant that journalists would have to know that information they reported related to a special intelligence operation before they could be prosecuted, Dreyfus said.
In the final draft, prosecutors would also have to take into consideration the public interest in the information being published before deciding whether to prosecute the reporter, he said.
"The community should be reassured of the limited scope of the offense provisions," Dreyfus said. "Labor would not and will not ever support laws which prevent journalists who report on national security and related matters from doing their job."