Australian leader urges Europe to get tough on border control in wake of Mediterranean tragedy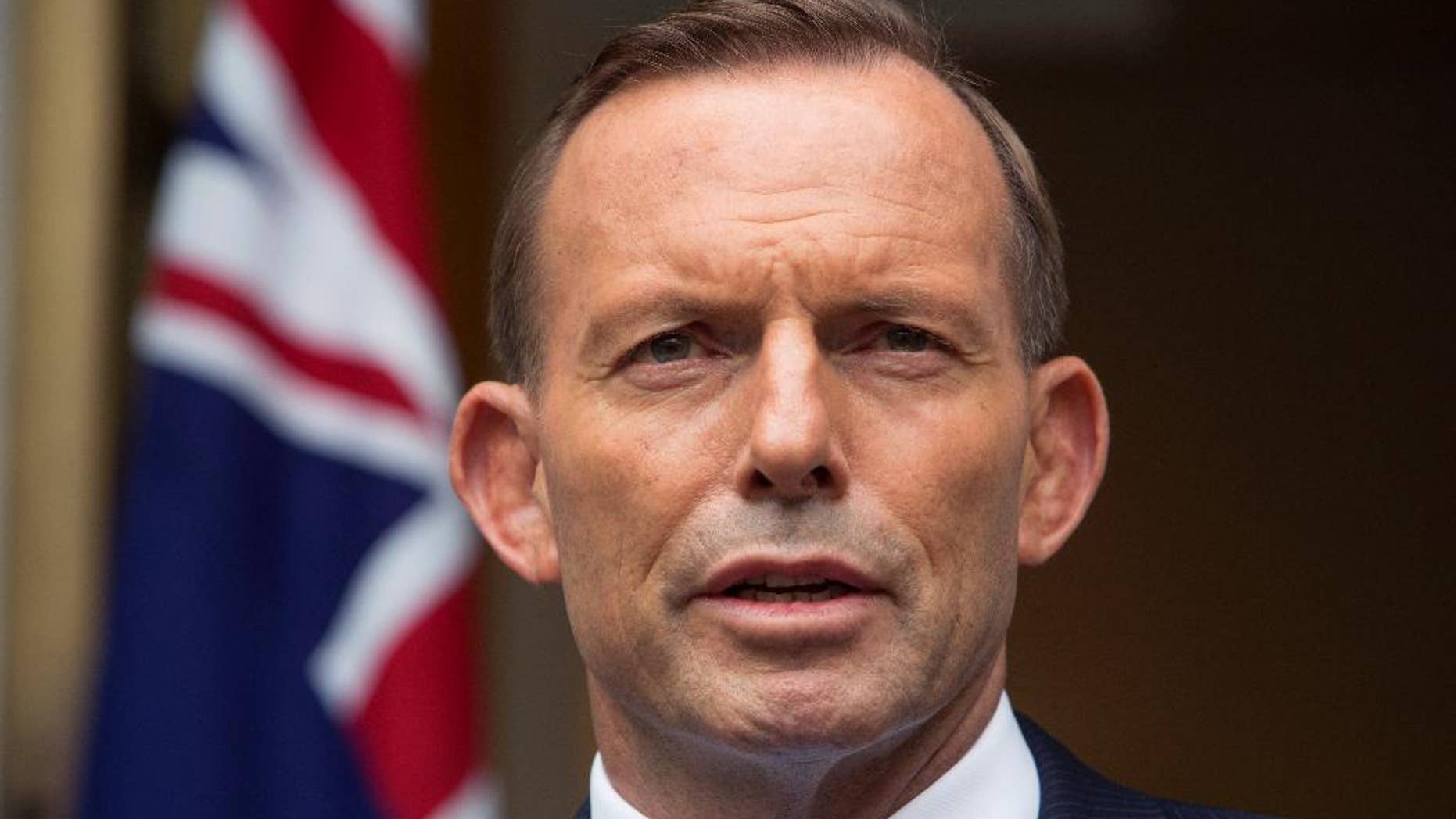 SYDNEY – Australia's prime minister urged European leaders on Tuesday to adopt tougher border control measures in the wake of the feared drowning of as many as 900 asylum seekers whose boat capsized off the coast of Libya.
Prime Minister Tony Abbott, whose government implemented a strict policy of turning back asylum seekers' boats in a bid to discourage them from trying to reach Australia, called the latest Mediterranean crisis a "terrible, terrible tragedy" and suggested Europe follow Australia's lead to ensure it's not repeated.
"The only way you can stop the deaths is to stop the people smuggling trade. The only way you can stop the deaths is, in fact, to stop the boats," Abbott told reporters in the nation's capital, Canberra. "That's why it is so urgent that the countries of Europe adopt very strong policies that will end the people smuggling trade across the Mediterranean."
Abbott's comments come as European leaders struggle to respond to an unrelenting flow of asylum seekers, with two shipwrecks believed to have taken the lives of as many as 1,300 migrants in the past week. EU leaders will hold an emergency summit on Thursday to discuss how to stop migrant trafficking from Africa and the Middle East.
After its own series of disasters involving asylum seekers dying at sea, Australia adopted a policy of turning back their boats to Indonesia, the transit point for most migrants trying to reach Australian shores. Australia also banned asylum seekers who arrive by boat from ever being settled in the country. Asylum seekers who do reach Australia are instead held in detention camps on the impoverished Pacific island nations of Nauru and Papua New Guinea, and refugees are given the option of being resettled in Cambodia.
Jim Molan, a retired Australian Army major-general who helped develop Australia's current border control policy, dubbed Europe's response to the Mediterranean crisis "incompetent."
"The human tragedy is immense and is worsened by Europe's refusal to learn from its own mistakes and from the efforts of others who have handled similar problems," Molan wrote in an opinion piece for The Australian newspaper published on Tuesday.