Australia PM Turnbull criticizes European security after Brussels attacks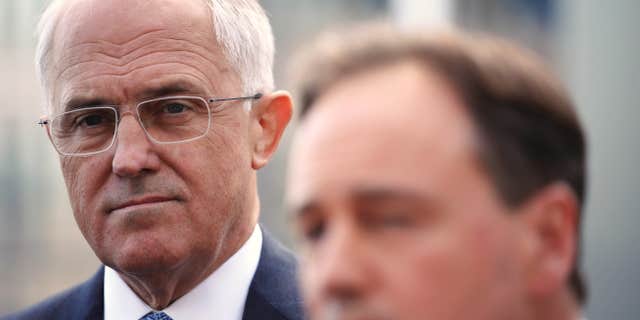 Australia Prime Minister Malcolm Turnbull criticized security in Europe Wednesday, a little over a day after explosions rocked an airport and Metro station in Brussels killing at least 34 people.
Turnbull told the ABC in Australia that he believed security in Europe was allowed to "slip." He also called Europe's borders "relatively porous," according to Sky News Australia.
The prime minister also took the opportunity to praise Australia's border security, but said he couldn't guarantee that there wouldn't be another terrorist attack domestically.
"You cannot guarantee that there will be no terrorist incident," Turnbull told the ABC. "But I can assure Australians that our security system, our border protection, our domestic security arrangements, are much stronger than they are in Europe where regrettably they allowed security to slip."
Turnbull told Sky News Australia that security officials will have a meeting to review the terror attacks and see how the country could learn from them.
Foreign Minister Julie Bishop said the attacks in Belgium prove that no country is immune to terror attacks. Bishop said there was no information to suggest that any Australians were hurt or involved in any of the attacks.
Belgium police are continuing their nationwide manhunt for the third man seen with the two suspected bombers at the Zaventem Airport before the explosions.