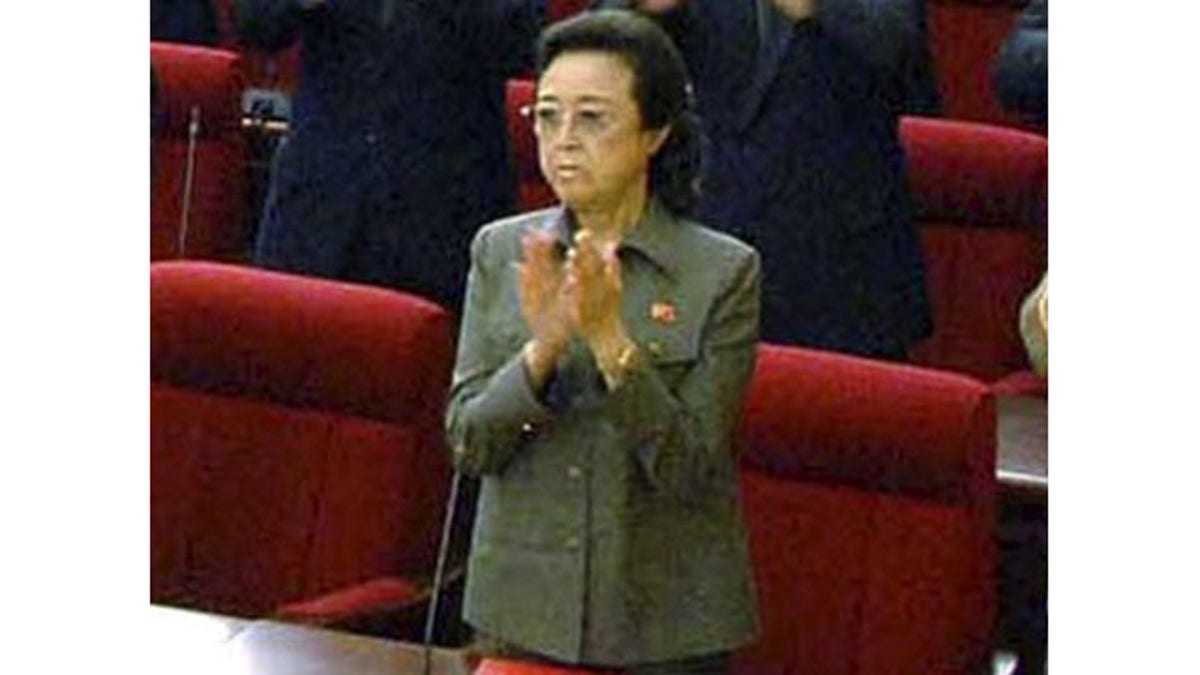 Another member of North Korean dictator Kim Jong-un's inner circle is believed to have died in recent weeks.
The South Korean Chosun Ilbo newspaper, citing a government source, reported Monday that Kim Kyong-hui -- the aunt of Kim Jong-un, had either committed suicide or died of a heart attack after being out the public eye for some time.
Kim Kyong-hui, 68, is the aunt of the current ruler of North Korea and the sister of his father and predecessor Kim Jong-il. She is also the widow of the recently executed Jang Song-taek, who was executed last month after being dismissed from his powerful position in North Korea's ruling class.
Another government official told the Chosun Ilbo that South Korean intelligence had not been able to confirm suspicions and rumors of Kim Kyong-hui's death and were open to the possibility that she had actually gone abroad for medical treatment.
Kim was last seen in public September 9 and 10, at an event celebrating the 65th anniversary of North Korea's founding and a musical performance alongside Kim Jong-un and his wife, respectively. Shortly after her husband's execution, Kim's name was listed as part of a planning committee for the funeral of a high-ranking party official, which led intelligence officials to believe that she had been untouched by the purge.
Little is known about Kim Kyong-hui apart from her family background and age. She is believed to have suffered from alcoholism and depression as a result of her troubled marriage and the suicide of her daughter in 2006. She received medical treatment in Moscow in 2011 and is believed to have traveled to Singapore for similar medical reasons in 2012.