Attack of 83-year-old great-grandmother may lead to murder charges against 3 brothers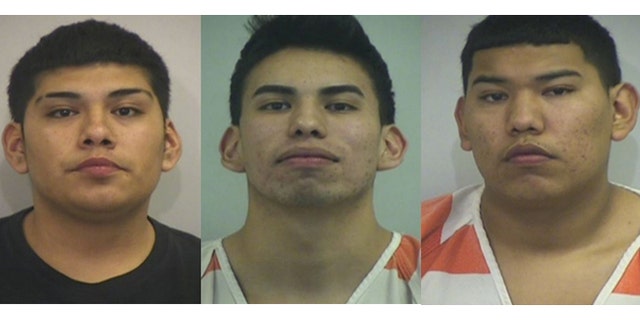 Three brothers charged with the assault of an 83-year-old great-grandmother in Irving, Texas, are likely to face murder after she passed away Sunday night.
Dessie Hancock was walking to a neighbor's home with her husband of 63 years, John, when three men approached them – they were Jesse, 20, Edward, 19, and Thomas Perkins, 18.
The couple's daughter, Sandra, told the Dallas Morning News that as her parents approached the house, the older brother began shouting at her mother. He knocked her down and began punching and kicking her.
The motive for the attack is not known, police said.
Hancock suffered traumatic brain injuries as a result of the attack, and the three brothers were charged with aggravated assault and were being held at the Irving City Jail on $100,000 bail.
Hancock was pulled off of life support late Saturday and passed away shortly before 9 p.m. on Sunday, according to the Morning News. Jesse Perkins could well face murder charges, as could his brothers, police said, as detectives investigate their roles in the attack.
Neighbors remembered Hancock with a great amount of affection.
Brigido Tovar told the newspaper that Dessie Hancock brought him a cake when he moved in a decade ago. "She's a special person," he said. "I don't know why this person did this. She's an old lady; she can't do nothing. Everybody cried for Dessie because we love Dessie."
Another neighbor, Roberto Martinez, who lived across the street from the Hancocks for 12 years, said, "She was a really nice lady. She was always out there sitting on her lawn chair with her husband."
Court documents cited by the Morning News indicate that Jesse Perkins pleaded guilty to assaulting a man with a beer bottle in October and received four years probation. He was also convicted of a misdemeanor assault in 2014.
"She did not know [the Perkins brothers]," Sandra Hancock said of her mother. "She was in the wrong place at the wrong time."