At Mexico's narco cemetery, palatial tombs await the inevitable end for gang members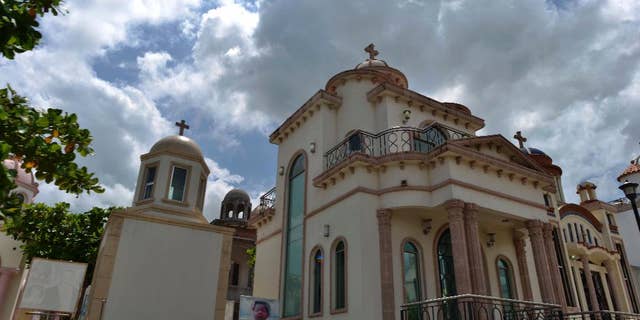 CULIACAN, Mexico – Palatial tombs mark the final resting spots of drug traffickers in the Jardines de Humaya cemetery in the Sinaloa state capital of Culiacan.
The cemetery is known for the extravagant tombs commissioned by traffickers and their families.
Drug lord Joaquin "El Chapo" Guzman hails from this region and there were fears he would seek revenge against those who turned against him while he was prison. But his escape doesn't seem to have sparked additional violence, apparently with few new burials here in the nearly two weeks since he slipped out of Mexico's highest-security prison.
Workmen on Wednesday were laying bricks and pouring concrete on one sleek, two-story modern-style crypt. Such tombs are sometimes built in advance, according to those familiar with the cemetery's patrons.