At least two dead as DR Congo troops and rebels clash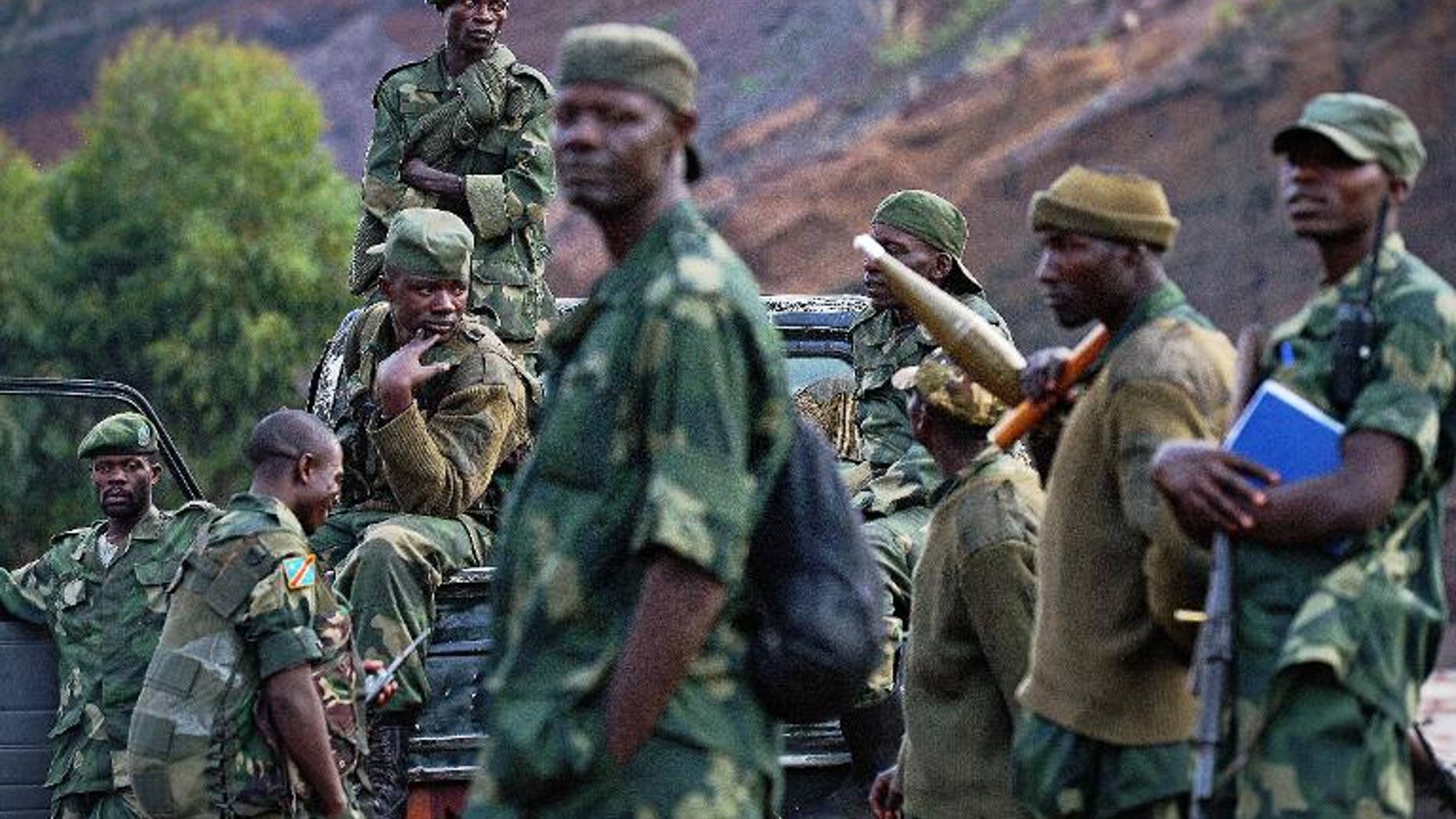 Goma (DR Congo) (AFP) – Fighting among rebels and government troops left at least two dead on Thursday in eastern Democratic Republic of Congo, ending a short lull in violence as negotiations continue between the two sides.
The clashes in the town of Kahunga, north of the provincial capital of Goma, were the first since UN peacekeeping troops and government soldiers forced rebels from the M23 movement to retreat on August 30.
Two rebel fighters were killed and a government soldier injured during a firefight that lasted just 20 minutes, said Prosper Basse, spokesman for the UN brigade charged with "neutralising" the rebels.
"The situation is calm once again," Basse said, an assertion backed up by anonymous army and rebel sources.
The M23 leader Bertrand Bisimwa said six government soldiers had been killed, and blamed Kinshasa for trying to "undermine" peace talks by attacking his men -- accusations denied by a government spokesman, who said the rebels had attacked an army base.
Talks between the Congolese government and the rebels have stalled since they began on September 10 in the Ugandan capital of Kampala, aimed at ending a recent upsurge in fighting in the resource-rich east.
The M23 was founded by former rebels who were incorporated into the Congolese army under a 2009 peace deal.
Complaining the deal was never fully implemented, they mutinied in April 2012, turning their guns on their former comrades and launching the latest rebellion to ravage DR Congo's mineral-rich east.