At least one killed by Shebab Mogadishu market bomb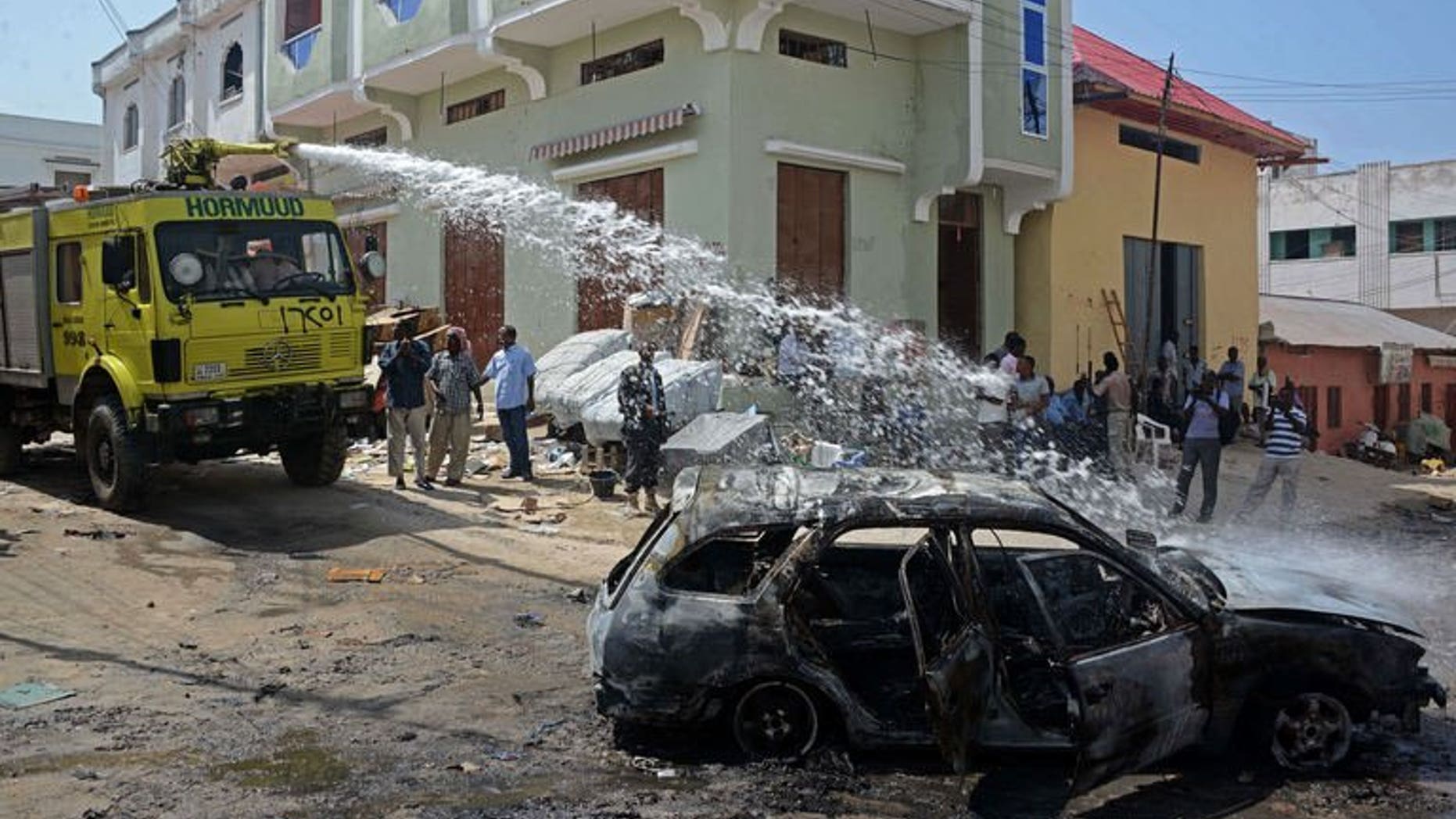 MOGADISHU (AFP) – Somalia's Shebab insurgents killed at least one person Tuesday when they set off a homemade bomb in the capital's main market, busy with shoppers preparing for the Muslim holy month of Ramadan.
Shebab spokesman Abdulaziz Abu Musab said its fighters had set off an improvised explosive device targeting security officials in Mogadishu's Bakara market, claiming to have killed three officials and wounded three others.
"We planted a bomb in a planned operation to kill the security officials of Bakara," Musab told AFP, accusing the men of "corruption and extortion".
Heavy gunfire was reported after the explosion, and an AFP photographer at the scene described the charred remains of a burnt-out car.
The Al-Qaeda-linked Shebab have launched a string of attacks -- including a daylight attack last month on a fortified United Nations compound -- in a bid to topple the internationally-backed government.
Witnesses said that at least one person was killed and three others badly wounded.
"There was one dead body, and three others who were badly wounded, that were carried away after the explosion," said Ahmed Muse, a shopkeeper in Bakara, Mogadishu's main commercial district.
Despite recent infighting inside the Shebab -- including the recent killing of top leaders in a bloody purge -- analysts warn the extremist group is far from defeated.
In previous years, the month of Ramadan -- expected to start this week -- has seen a surge in Shebab attacks, with gunmen urged to carry out deeds by their extremist preachers.
The Shebab have lost a string of towns to a 17,700-strong African Union force, which fights alongside government forces.
However, key Shebab strongholds remaining include rural southern and central Somalia, while another faction has dug into remote and rugged mountains in the northern Puntland region.