At least 57 al-Shabab extremists killed in Somalia assault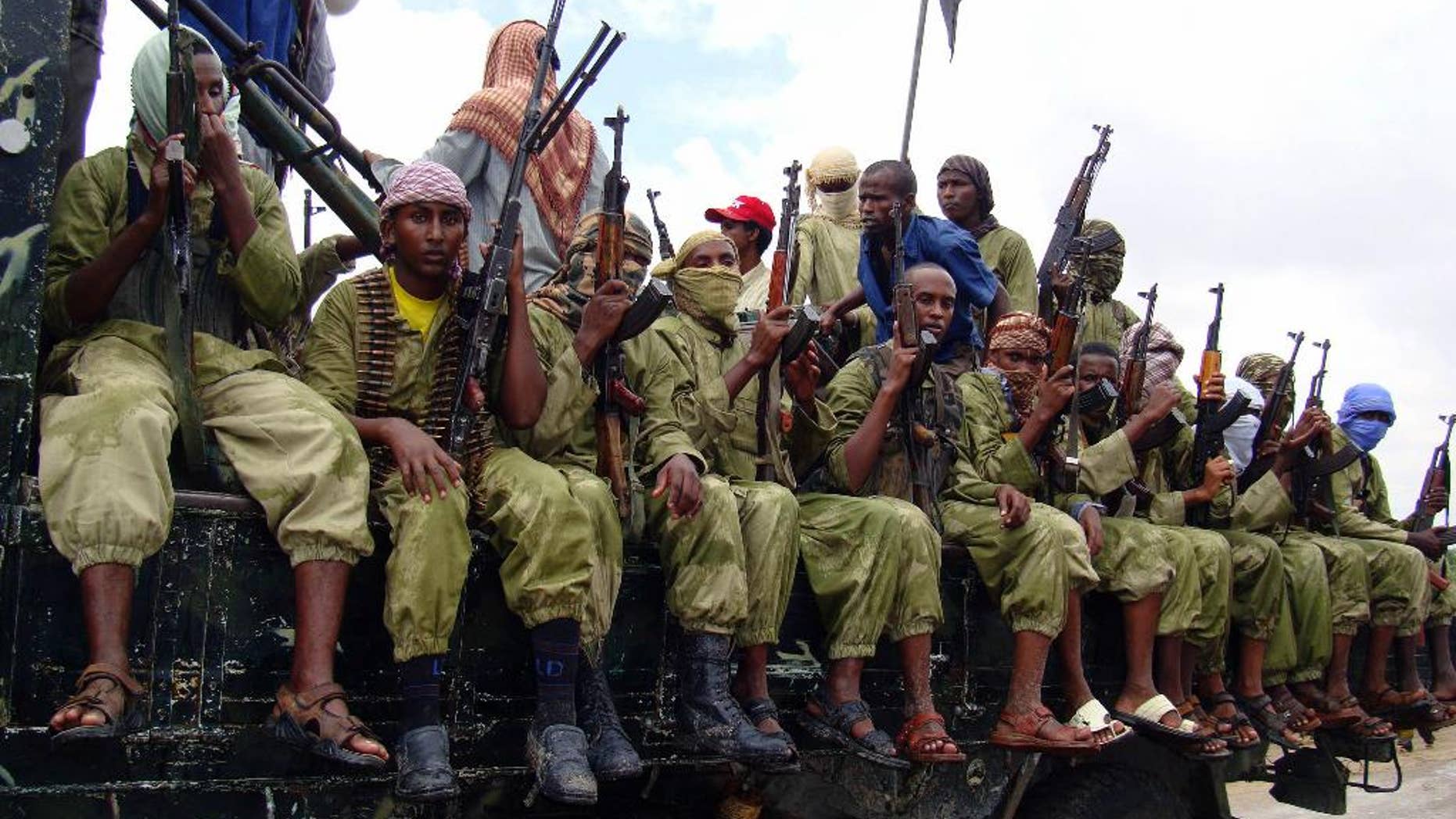 NAIROBI, Kenya – The African Union peacekeeping mission in Somalia says at least 57 members of the al-Shabab extremist group have been killed after AU and Somali forces attacked one of its camps.
The multinational force said on Twitter that vehicles and equipment were destroyed Thursday morning and "a large cache of weapons" was captured.
The statement says helicopter gunships supported the assault on the al-Shabab camp outside Afmadhow.
A separate statement on the assault by Kenya's defense ministry says an unknown number of extremists were injured. There was no immediate word of casualties among the AU or Somali forces.
The al-Qaida-linked al-Shabab has lost ground in Somalia in recent years under pressure from such assaults but continues to carry out deadly attacks in the capital, Mogadishu.