At least 5 dead after small plane crashes into supermarket in Portugal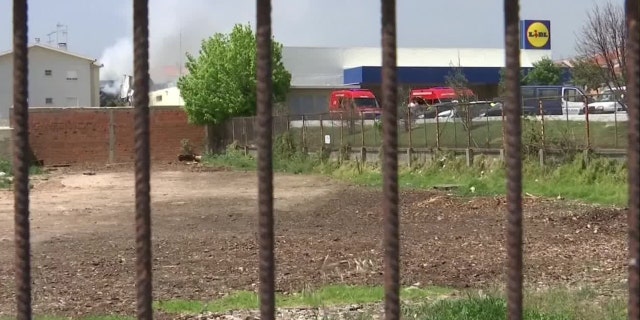 Five people have been killed after a small plane crashed into a Lidl supermarket car park near Lisbon in Portugal.
All four crew members were killed in the crash, as well as one man on the ground.
The light aircraft is believed to have exploded in mid-air before crashing near the supermarket warehouse shortly after midday.
The plane went down in a residential area, about 150m from a school.
The aircraft fell onto a lorry in the car park below causing it to catch fire and killing the driver who was unloading goods at the supermarket's rear cargo bay.
Operational commander Miguel Cruz said those killed are the Swiss pilot, three French passengers on the plane and a Portuguese truck driver.
Four people inside the supermarket doing their shopping at the time were also treated for shock and smoke inhalation.
One nearby house was also blackened by smoke.
The scene of the accident was attended by 50 rescue workers, and around 36 firefighting vehicles.
The plane had taken off from Tires aerodrome - which is used mainly by private aircraft and situated about 12m (20km) west of the Portuguese capital - shortly before the crash.