At least 26 dead in Italian bridge collapse, shining spotlight on aging infrastructure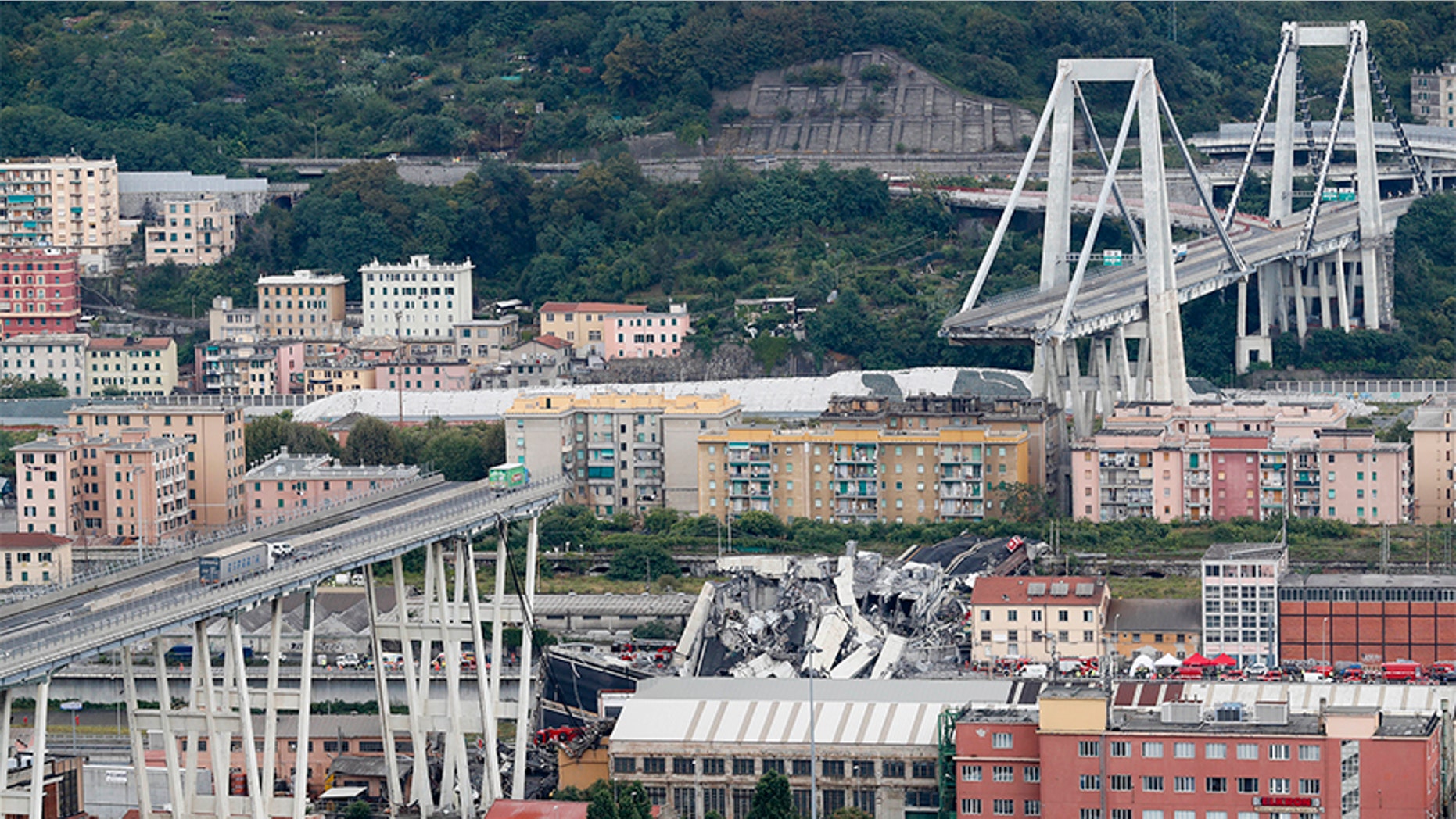 More than two dozen people were killed and several others injured when an aging bridge in Genoa, Italy plummeted to the ground Tuesday, dragging down several vehicles driving across it, officials said.
Questions remain about what caused the devastating collapse of the Morandi Bridge, although some early speculation pointed to structural weakness.
An investigation into the deadly incident is underway, prosecutors said.
The bridge collapse was described by Italian Premier Giuseppe Conte as "an immense tragedy" that is "inconceivable in a modern system like ours, a modern country."
While official death toll numbers varied throughout the day, officials in the Liguria region said Tuesday night that 26 people had died and 15 were injured. Two more bodies had been found amongst the debris, while one of the injured had died during surgery, officials said.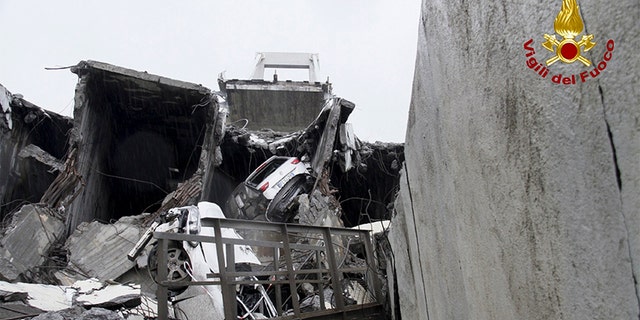 The current maintenance required on the highway bridge, which was built 51 years ago, was up to date, Transport Minister Danilo Toninelli said, citing the company who oversees the crumbled section. However, the bidding process for a substantial safety project for the bridge, worth $22.7 million, was set to begin soon, he said.
"There has not been sufficient maintenance and checks, and safety work for many bridges and viaducts and bridges in Italy constructed — almost all — during the 1960s," he said.
ITALIAN PROFESSOR WARNED OF POTENTIAL DISASTER 2 YEARS BEFORE GENOA BRIDGE COLLAPSE
At least 30 cars and three heavy vehicles were on the portion of the bridge when it crumbled, Civil Protection authorities said. Several hundred responders were scouring the debris in an attempt to find survivors.
"Operations are ongoing to extract people imprisoned below parts of the bridge and twisted metal," the head of Italy's civil protection agency, Angelo Borrelli, said.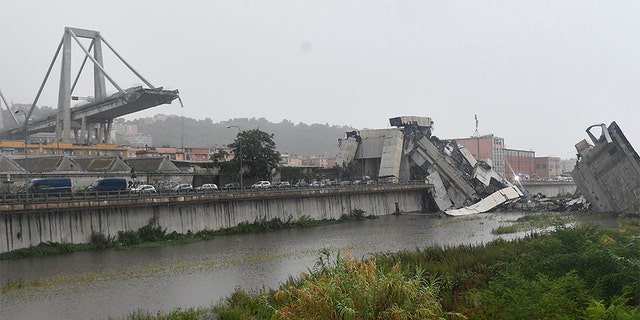 One unidentified man, who had been standing beneath the bridge at the time, was thrown more than 30 feet and into a wall when it collapsed. He told The Associated Press it was "a miracle" that he was able to walk away with only injuries.
The bridge was inaugurated in 1967 and is about 0.6 miles long. It's an interchange between the northern regions of Lombardy and Piedmont and the beaches of Liguria.
The collapse also occurred on the eve of Ferragosto, a major Italian holiday. Authorities said traffic on the bridge was expected to be higher than usual because many people travel to beaches or mountains during the holiday.
Fox News' Katherine Lam and The Associated Press contributed to this report.