At least 20 feared dead after minibus veers off bridge in Benin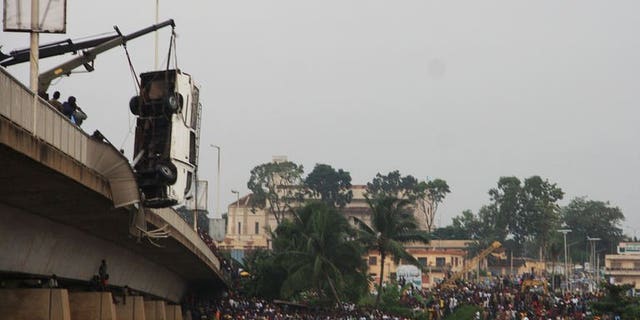 PORTO-NOVO, Benin (AFP) – At least 20 people were feared dead in Benin after a minibus careered off a bridge just outside of the capital Porto-Novo, the interior minister said Sunday.
"We don't yet know if there are any survivors and we have not yet found the bodies to establish a toll but rescuers are still searching," minister Benoit Degla told AFP, adding that "around 20" people were in the bus.
According to witnesses, the bus fell into the water Sunday after the driver tried to overtake another vehicle on the bridge.