At least 2 wounded in bombing near US Embassy in Afghanistan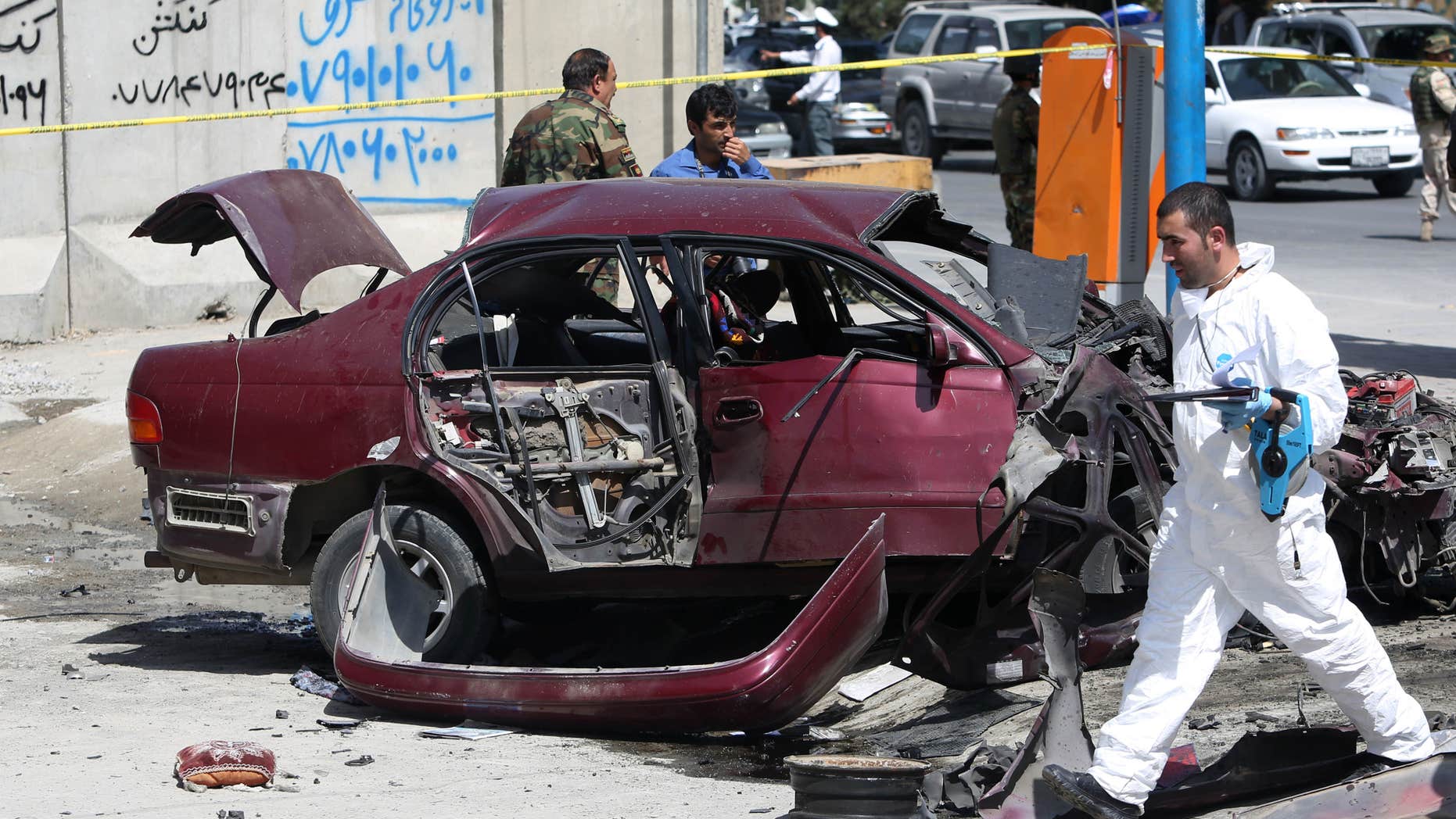 At least two people were wounded Monday in a bombing that unfolded outside the U.S. Embassy in Afghanistan's capital city, Kabul, an Afghan official told The Associated Press.
"I'm certain no U.S. or NATO forces were wounded," Col. Michael T. Lawhorn, a Kabul-based U.S. military spokesman, told Fox News. Faredoon Obiadi, chief of the police's criminal investigations department, said an army officer was one of the two wounded.
Monday's attack took place at a main square that was also close to the country's Supreme Court.
Obiadi said a so-called sticky bomb attached to a military vehicle triggered the blast. No group claimed responsibility for the bombing, but the Taliban have stepped up attacks across Afghanistan.
Separately, authorities on Monday confirmed the Taliban have overrun a police headquarters in the Dahna-e-Ghori district in northern Baghlan province.
There was no immediate word on casualties in Baghlan. The Taliban claimed they killed and captured "many" policemen.
Fox News' Lucas Tomlinson and The Associated Press contributed to this report.