At least 2 killed, 20 injured after van plows through crowd in Muenster, Germany
At least two people were killed and 20 others were injured Saturday after a van drove into a crowd of pedestrians in front of a popular bar in the German city of Muenster, police said.
The driver of the van shot himself to death following the crash, police spokesman Andreas Bode told reporters. Investigators said they saw no immediate links to terror. They initially announced three other people were killed in the crash before revising the number to two.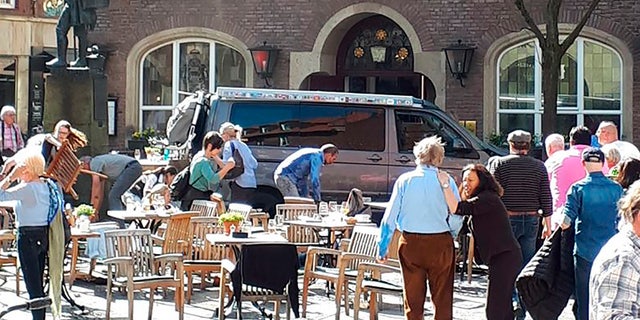 The driver's identity was not released but Herbert Reul, the interior minister of North Rhine-Westphalia state, where Muenster is located, said the driver was a German citizen.
Police said they were investigating reports that other perpetrators may have escaped the scene after the crash.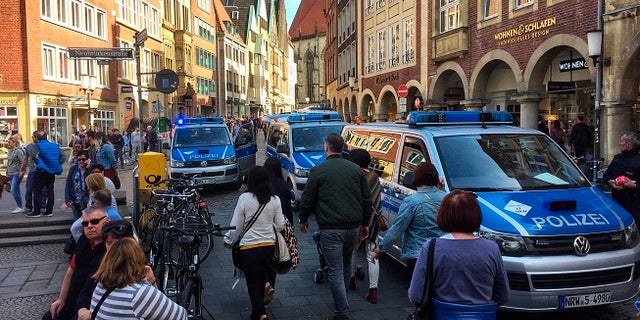 Officers previously said they were investigating a suspicious package found inside the van, but German police later tweeted that the vehicle was determined to be safe. Police had said the main reason the area was cordoned off was due to the suspicious object.
While authorities are still in the early stages of the investigation, Reul said "at the moment, nothing speaks for there being any Islamist background," but he said they were investigating all possibilities.
The driver is believed to be a middle-aged German man who had psychological issues. The suspect's apartment was being searched by police for possible explosives.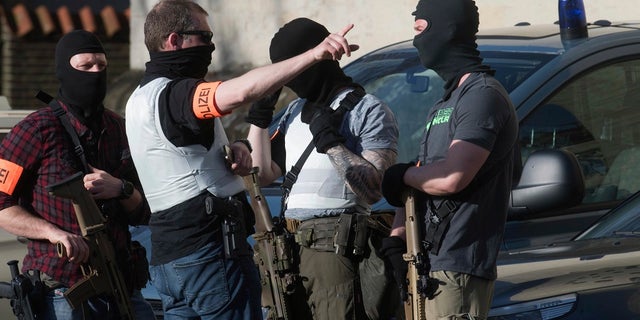 The van crashed into people sitting in front of the popular Kiepenkerl bar in the city's historic downtown area. Bode said six of the 20 injured were in critical condition.
Police in Muenster have asked citizens to "avoid the area near the Kiepenkerl pub" as authorities investigate the incident.
German Chancellor Angela Merkel said she is "deeply shocked by the terrible events in Muenster."
Merkel said in a statement, "Everything conceivable is being done to investigate the crime and to support the victims and their relatives. My thanks go to all the responders at the scene."
Police said it was too early to speculate the motive of the crash but they were investigating.
Muenster, a university city, has about 300,000 residents. The city's center was crowded due to the nice weather.
Fox News' Elizabeth Zwirz and The Associated Press contributed to this report.