At least 19 dead, dozens missing after boat capsizes in India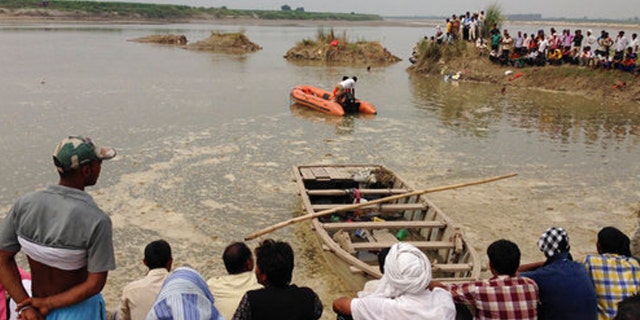 NEWYou can now listen to Fox News articles!
At least 19 people have drowned and dozens more feared missing, after an overloaded boat capsized in the Yamuna River in northern India Thursday morning, according to police.
The incident happened while the boat was ferrying farmers, reported Reuters.
Initial reports indicated somewhere around 40 and 60 people were on the boat when it capsized, and between 10 and 31 passengers are still missing.
The boat which capsized near Baghpat town in Uttar Pradesh state, had a capacity of 35 passengers, said district magistrate Bhawani Singh. The incident is currently being investigated.
At least 10 people swam to safety, and nineteen bodies had been discovered in the river, according to senior police officer, Ram Kumar.
Poorly built and often overcrowded ferries make accidents common in India, which lack much emphasis on safety regulations.
The Associated Press contributed to this report.