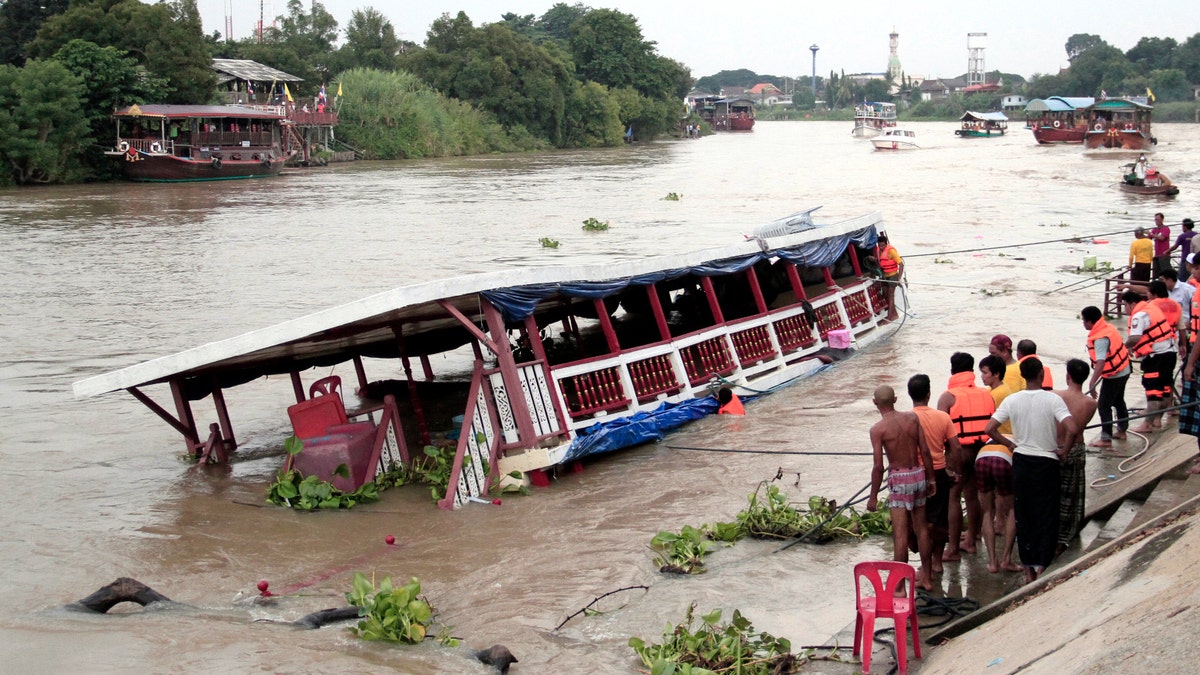 BANGKOK – At least 13 people were killed when a double-decker passenger boat carrying more than 100 people capsized in the Chao Phraya River north of Bangkok on Sunday afternoon, Thai media reported.
Some people were still missing after the accident, which occurred when the boat was involved in a collision, but it was not immediately clear how many.
TV Channel 7 and other stations reported that more than 30 people were injured in the accident.
No foreigners were reported to be among the victims.
Rescue efforts were continuing Sunday evening, but were being hampered by rain and darkness.