At least 12 suffer serious burns after man 'hurls acid' during brawl at London nightclub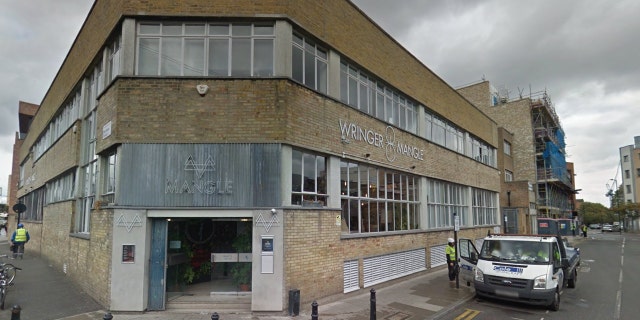 NEWYou can now listen to Fox News articles!
At least 12 revelers suffered burns after a man hurled acid across an East London club during a mass brawl at a sold-out Easter event.
The dispute in London Fields forced the evacuation of the venue where about 600 partygoers had been at a Lovejuice nine-hour house music event.
The revelers were partying at Wringer & Mangle, Sidworth Street, when an "unknown corrosive substance" believed to be acid was thrown early this morning.
Roads were closed as emergency services, including a hazardous area response team, rushed to the scene.
London Ambulance Service took 10 patients to hospital, while police said a further two people with similar injuries sought treatment.
Two male victims in their 20s remain in a serious but stable condition in hospital.
Met Police said: "Officers believe a dispute between two groups of people developed inside the venue, resulting in a noxious substance being sprayed by a male suspect directly at Victims 1 and 2. Other people inside the venue suffered the effects of the substance.
"The substance is yet to be identified, but it is believed to have been acidic."
A manager of a nearby bar told staff a girl had suffered burns to her face and arm in an acid attack.
Another witness described seeing a group pouring bottles of water over what appeared to be an injured friend.
A London Fire Brigade spokesperson confirmed that the substance was identified by a PH paper test as a strong acidic substance."