At least 1 dead as gas blast destroys UK house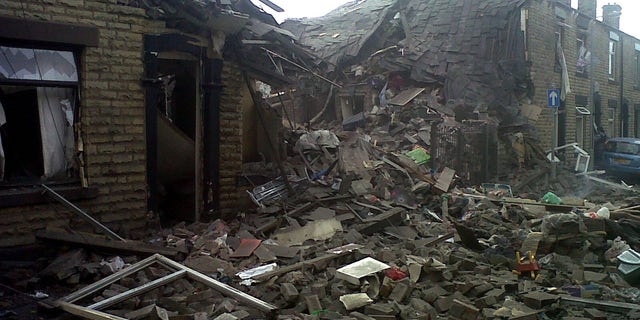 LONDON – A suspected gas explosion reduced a house to smoking rubble, killed a child and left a man seriously burned in northwest England on Tuesday, police and rescue workers said.
Police were not linking the explosion to terrorism. Fire service spokesman Dean Nankivell said firefighters were looking at a variety of possible causes but "gas is definitely a strong contender."
The National Grid utilities company said residents had complained of a smell of gas before the blast.
The explosion left a pile of rubble where the row house had stood in the town of Oldham, 160 miles northwest of London.
Greater Manchester Police said the injured man was taken to a nearby hospital with burns to 80 percent of his body.
Police said one person was believed to be trapped in the rubble. Firefighters said another man who had been reported missing had been accounted for.
The National Grid said five houses were damaged and 100 homes evacuated after the blast.