At 81, Berlusconi back at the center of Italian politics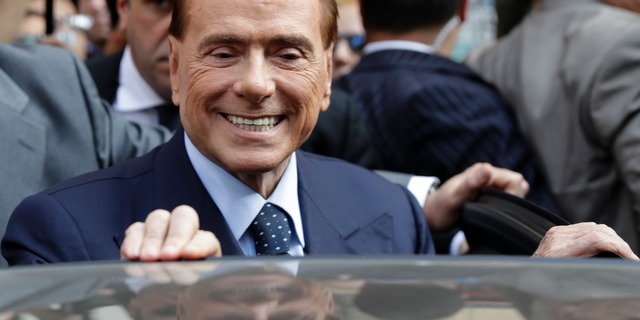 MILAN – Italy's three-time former premier, Silvio Berlusconi, is again playing kingmaker in his country's political arena.
The 81-year-old Berlusconi can't run for office in next year's parliamentary election because of a tax fraud conviction. But he's spearheading a center-right coalition that is looking to ride momentum from a weekend election victory in Sicily to a return to national power.
Analysts say Berlusconi still has the political skills, charisma, media and financial resources to be a major political force, despite his age, criminal record and reputation as a womanizer.
He also is challenging the Italian law that prevents him from holding public office before 2019.
With the governing Democratic Party divided, the center-right's main opponent in 2018 is shaping up to be the populist 5-Star Movement.