Assange would agree to extradition if Obama pardons Chelsea Manning, WikiLeaks says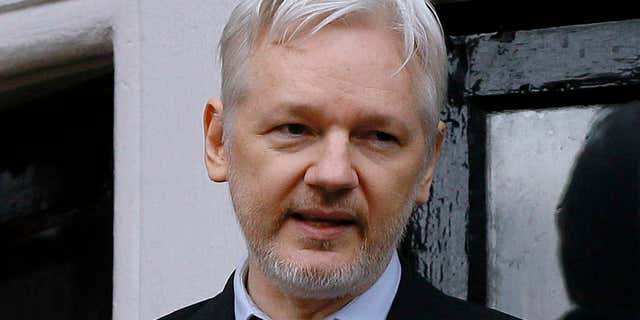 WikiLeaks said Thursday that its founder Julian Assange will agree to be extradited to the U.S. if President Barack Obama grants clemency to Chelsea Manning.
WikiLeaks made the announcement on Twitter and remained adamant that the Department of Justice case against Assange was unconstitutional.
GUNNED-DOWN DNC STAFFER'S FATHER DOUBTS WIKILEAKS LINK AS COPS SEEK ANSWERS
Assange has been hiding out at the Ecuadorian Embassy in London since June 2012 to avoid extradition to Sweden to face sexual assault allegations. According to AFP, Assange fears Stockholm would extradite him to the U.S. after WikiLeaks published thousands of secret cables from the U.S. military, which were leaked by Manning during his time as a U.S. soldier.
Manning is serving a 35-year sentence for handing more than 700,000 documents to the State Department. He's currently being held at Fort Leavenworth in Kansas.
The ACLU and LGBT groups have lobbied Obama to commute Manning's sentence.
Manning has attempted suicide twice and has an appeal currently pending in military court.
The Associated Press contributed to this report.