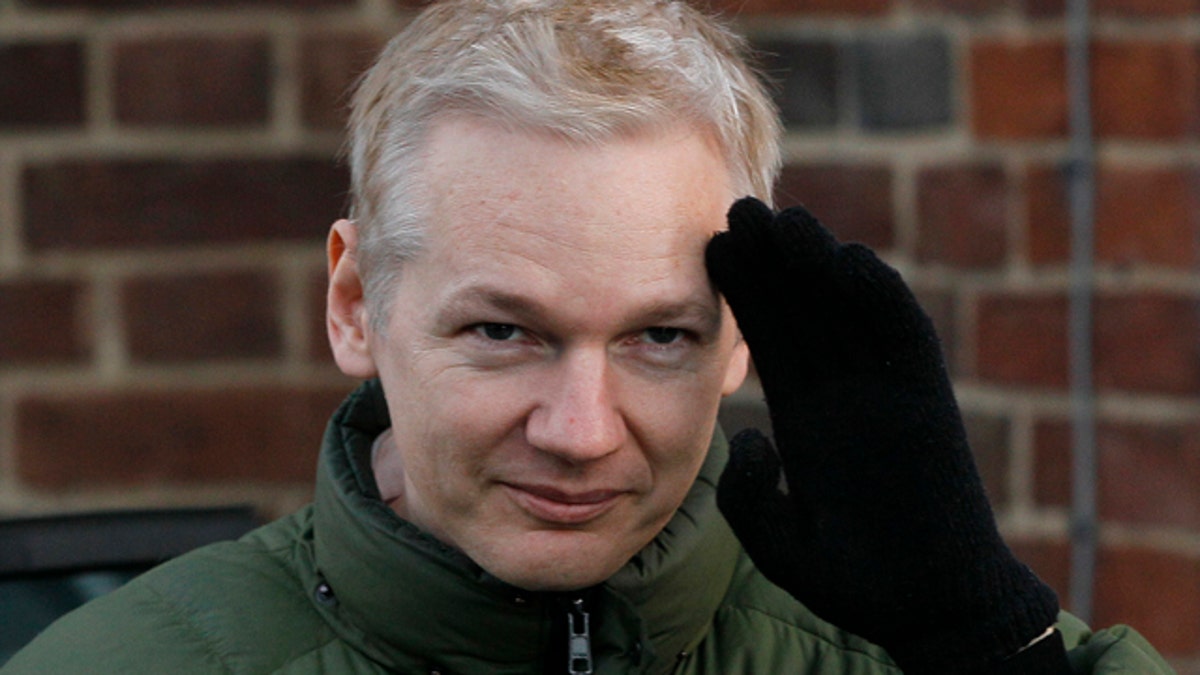 LONDON – WikiLeaks founder Julian Assange says he's being forced into penning an autobiography to keep his organization from going under.
New York publishing house Alfred A. Knopf confirmed Monday that it had struck a deal with the 39-year-old Australian to bring out his autobiography, whose publication date has yet to be determined.
Assange, speaking to The Sunday Times, said the deal would bring in more than $1 million, with $800,000 from Knopf and another 325,000 pounds ($500,000) from U.K. publisher Canongate. But he said he only agreed to it because he was under financial pressure.
"I don't want to write this book, but I have to," he said. "I have already spent 200,000 pounds for legal costs and I need to defend myself and to keep WikiLeaks afloat."
Assange shot to worldwide prominence on the back of a series of spectacular leaks of classified U.S. material, including the ongoing publication of some 250,000 classified State Department cables.
But with the international attention came international legal problems. The U.K.-bound activist is currently fighting extradition to Sweden, where he faces sex crimes allegations, and has said he fears moves to indict him in the United States on espionage charges. He's previously said that most of his organization's money goes to fighting off legal and technical attacks.
Knopf spokesman Paul Bogaards declined to comment on the specific figures mentioned by Assange, but confirmed that a deal had been in place since "prior to the holidays."
Bogaards said Assange was due to deliver his manuscript sometime in 2011. The autobiography's title hasn't been made public.
Knopf is an imprint of Random House Inc.