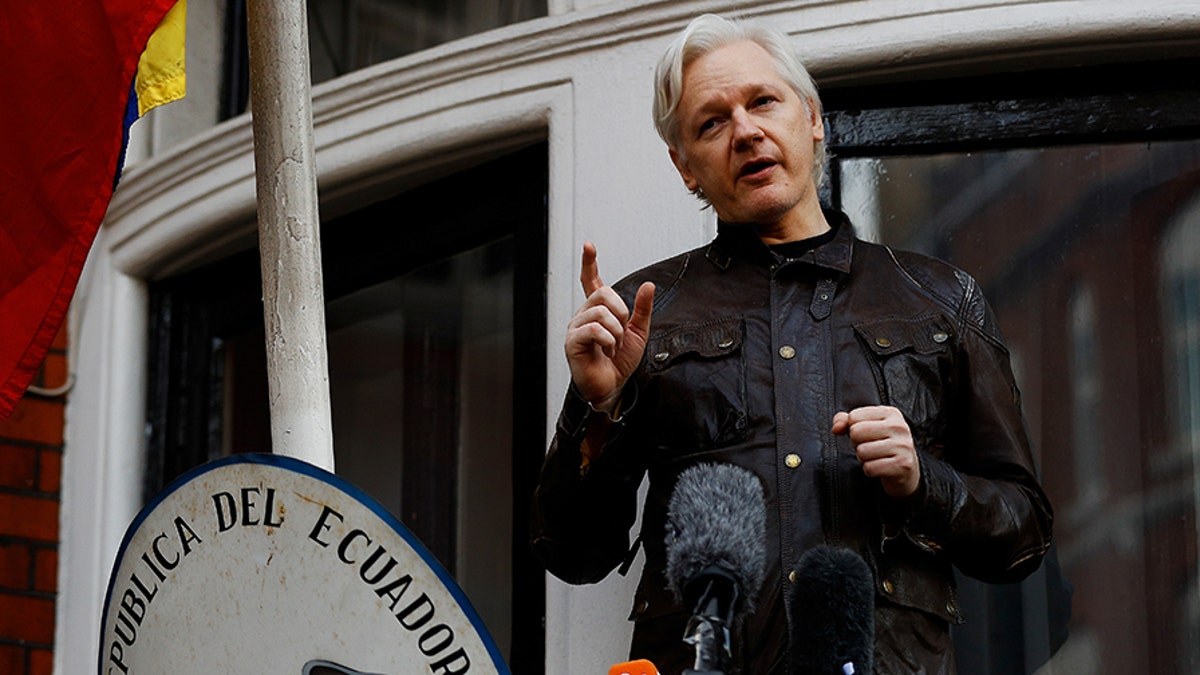 Julian Assange's time at the Ecuadorian embassy in London could be running out.
Ecuador's Foreign Minister Maria Fernanda Espinosa said at a news conference on Tuesday that the situation involving the WikiLeaks founder staying at the London embassy for more than five years "is not stable."
Assange has been at the embassy since June 2012 to avoid a Swedish extradition request on a case of alleged rape. While Sweden has at least temporarily dropped that investigation, British officials say they'd still arrest him on charges of bail-jumping.
Assange also fears a possible U.S. extradition request stemming from the leaking of classified U.S. documents.
The country is seeking possible mediation to resolve the situation. Espinosa said that notable asylum cases in recent years sometimes have required mediation by a third country.
The Guardian reported that Assange's lawyer welcomed Ecuador's efforts saying, "If the U.K. wishes to show that it is a nation that respects its human rights obligations and commitments to the United Nations, it is time for Mr. Assange to be allowed to enjoy his right to liberty, and fundamental right to protection against persecution in the United States."
He also said that the risk of Assange being prosecuted in the U.S. has increased "in recent months under the Trump administration's war on WikiLeaks."
The Associated Press contributed to this report.