Asia's tallest man hospitalized for hip replacement in China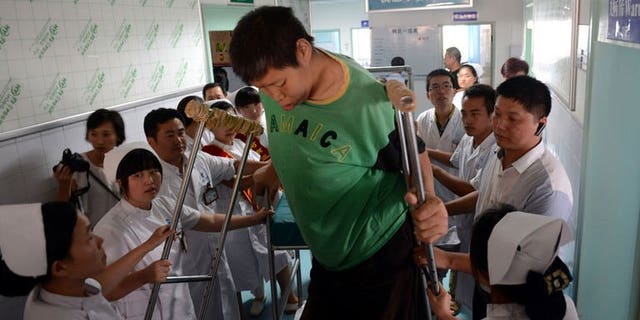 NEWYou can now listen to Fox News articles!
BEIJING (AFP) – An 8 foot, 4 inch Chinese man who is among the world's tallest living people has been hospitalized for a hip replacement, reports said.
Wang Fengjun has been measured as 11 inches taller than China's towering former NBA basketball player Yao Ming.
According to the Zhengzhou Evening, a paper in his home province of Henan, Wang's hands are 11 inches long and he wears specially made size-75 shoes.
Chinese media widely describe him as Asia's tallest man.
Wang, 37, developed gigantism due to a tumour on his pituitary gland. He has been suffering from osteonecrosis of the hips and was offered free treatment by a Henan hospital.
China's Yao Defen was the world's tallest woman at 7 feet, six inches when she died last year aged 40.